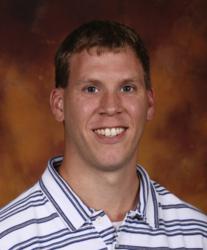 This is an exciting field of research that helps clarify why certain 'superfoods' offer superior health benefits.
Palmyra, WI (PRWEB) June 26, 2012
Brandon Metzger, Ph.D., manager of discovery science at Standard Process Inc., is the author of a chapter in the book, "Emerging Trends in Dietary Components for Preventing and Combating Disease," published recently by the American Chemical Society (ACS). ACS is an organization for professionals in the field of chemistry and the largest scientific society in the world.
The book is part of the ACS' Symposium series. Books in the series are peer-reviewed and present a comprehensive view of current research on topics related to chemistry.
Metzger's chapter, "Carrot Bisacetylenic Oxylipins – Phytochemicals Behind the Mask of the Superfood," discusses how the label of a "superfood" is bestowed, the role of carrots in our modern diet, and the research related to their bioavailability and support of healthy function.
"This is an exciting field of research that helps clarify why certain 'superfoods' offer superior health benefits," says Metzger. His chapter details how polyacetylenes and other plant-defense compounds present in low amounts confer health benefits, a concept known as hormesis.
"Research in the field of nutrition is full of examples of hormetic compounds such as isothiocyanates in brassicas (broccoli, kale, Brussels sprouts) and polyphenols in a wide range of plants," explains Metzger. "These compounds protect the plant from insects, molds, bacteria, and other pests by being toxic while at the same time providing human health benefits at a lower dose due to the fact that we're bigger than the plants."
Metzger also discusses his prior research on polyacetylenes. He details information like how to analyze them and factors that impact polyacetylene levels and stability.
Visit standardprocess.com to learn more about this and other research being done by Metzger and the discovery science team at Standard Process. The discovery science team analyzes products and raw materials for research and development use. This group also works with staff at the Standard Process certified organic farm to increase yield and refine methods, with the production department to evaluate and institute manufacturing improvements, and with the quality control department to assist with test and process validation.
###
About Brandon Metzger, Ph.D., Manager of Discovery Science
As manager of discovery science, Metzger splits his time between working in the lab, collaborating with external experts, and directing the activity of the discovery science team. Metzger is the in-house expert and trainer on supercritical-fluid-extraction processes. Metzger holds a Ph.D. in nutritional science from the University of Wisconsin-Madison. His undergraduate degree is in biochemistry.
About Standard Process Inc.
For more than 80 years, Standard Process, headquartered in Palmyra, Wis., has provided high-quality, nutritional whole food supplements through health care professionals. Standard Process offers more than 300 products through three product lines: Standard Process whole food supplements, Standard Process Veterinary Formulas and MediHerb herbal supplements. The products are available only through health care professionals.
Standard Process is involved in every step of production. The company grows crops on company-owned, organically certified farmland, utilizes state-of-the-art manufacturing processes, and employs the highest quality control standards. Standard Process strictly adheres to the Food and Drug Administration's good manufacturing practice requirements. Through these measures, Standard Process can ensure that its products are of the utmost quality and potency. Standard Process was named a Top 100 Workplace in Southeastern Wisconsin and is a member of the Inc. 5000 Honor Roll.
For additional information about Standard Process, visit standardprocess.com.