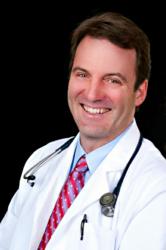 "The practice revenue has helped us to be financially solvent so we can take care of our patients and the community" says Majorie Yong, MD.
(PRWEB) October 11, 2012
Physician Consulting, Inc. (PCI) worked in collaboration with the Oklahoma Academy of Family Physicians on The Sublingual Immunotherapy, Prime Time for Primary Care webinar. The webinar has been reviewed and is acceptable for 1 CME by the American Academy of Family Physicians and is now available FREE to physicians nationally at http://www.PrimaryCareAllergy.com/cme.
Dr. Scott Rollins, 2004 Colorado Family Physician of the Year has this to say about the Sublingual Immunotherapy Primary Care Allergy Program, "I'm too busy working in my practice to work on my business. PCI allows me to focus on the art of medicine while they focus on the bottom line. Their turnkey allergy program has increased practice revenue and the Sublingual Immunotherapy really works! We are having 100% success in elimination or significant reduction in allergy symptoms as quick as 60 days – always by 120 days. No adverse effects whatsoever".
Scott Rollins, MD one minute Sublingual Immunotherapy Introduction on Youtube: http://youtu.be/bBv1RNWKIrU
PCI, a national practice development company is playing a major role in assisting primary care physicians across the country survive dwindling reimbursements and profitability challenges.
PCI researches and identifies well-validated but underutilized primary care ancillary programs that improve patient outcomes while increasing the practice bottom line. Two of these programs include Sublingual Immunotherapy for Allergies and RITM SCENAR for Chronic Pain.
"With the PCI primary care allergy program we have implemented sublingual immunotherapy (Allergy Drops) for our patients. The drops are safe and effective and patients generally see reduction or elimination of allergy symptoms within weeks. This is a great alternative to allergy shots", says Marjorie Yong, MD a primary care physician in Encino, CA.
"Another PCI program we have implemented is the neuro-modulating device called RITM SCENAR. Patients with chronic pain have been able to reduce their medications and increase their activities of daily living" added Dr Yong.
For more information on PCI visit our website at http://www.PhysicianConsultingInc.com or email info@PhysicianConsultingInc.com. The FREE CME on Sublingual Immunotherapy is available at [http://www.PrimaryCareAllergy.com/cme.