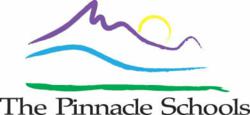 Huntsville, Alabama (PRWEB) December 02, 2012
Karen Lee, Founder, President and CEO of The Pinnacle Schools, is proud to announce the appointment of Kathy DeMellier as Director of Admissions. Ms. DeMellier's primary responsibility is to guide families through the selection and admission process of placing their troubled teen in a residential treatment program. The Elk River Treatment program, located in north Alabama, is a short-term residential program of The Pinnacle Schools. Founded in 2005, Elk River Treatment Program has successfully treated more than 500 troubled teens from 39 states.
Ms. DeMellier was raised in Columbus, Ohio and later moved to Alabama where she has been residing for the past 26 years. She earned a Bachelor's Degree in Social Work from Auburn University and later went on to earn her Master's Degree in Counseling. Since 1993, Kathy has worked with adolescents, their families and professionals in residential settings. She has served in varying roles in the residential programs including clinical, administrative and admissions. Kathy enjoys spending time with her family and friends, raising her daughter, painting and traveling. "We are pleased to welcome Kathy and look forward to working with someone with such extensive experience," Ms. Lee said.
The Pinnacle School Huntsville offers a blended learning model for instruction using an approved computer-based curriculum, highly qualified teachers in the classroom, and other supplements to allow students a self-paced instructional setting. Additionally, students are offered other services to promote learning and life skills development such as group counseling, anger management, coping strategies and substance abuse counseling. Students may earn their high school diploma at The Pinnacle Schools or transition back to their local school.
You can see us on twitter-Pinnacle Schools Huntsville. Contact Selina Mason at The Pinnacle Schools for additional information: (256) 518-9998 or smason(at)thepinnacleschools(dot)com. http://www.thepinnacleschools.com