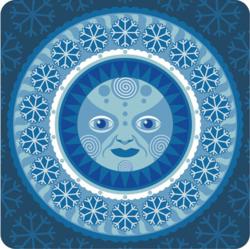 "This is another way for us to create community," said YogaSoul leader, instructor and healer Della McGee. "We also felt that since this is the auspicious end of the Mayan calendar year, it would be appropriate to offer something to the community."
Eagan, Minnesota (PRWEB) December 18, 2012
YogaSoul Center is celebrating Winter Solstice and acknowledging a monumental time in human history with yoga and a community gathering.
The Eagan studio is hosting a free gathering on Friday, Dec. 21, from 6:30 p.m. to 8 p.m. Dec. 21, 2012, also marks the end of the Mayan calendar year. While several theories about 2012 exist, many yoga practitioners believe that this time marks a shift in human consciousness toward a more heart-centered world.
Della McGee, YogaSoul leader, instructor, healer and intuitive reader, said the studio wanted to mark this time with a group gathering.
"This is another way for us to create community," she said. "We also felt that since this is the auspicious end of the Mayan calendar year, it would be appropriate to offer something to the community."
During the community gathering, YogaSoul will:
-Bring in the light of the new season with a candle meditation
-Talk about the significance of the end of the Mayan Calendar and what that means for us a community
-Learn (right nostril breathing) Sun Breath to warm and revitalize us
-Practice Sun yoga postures to strengthen the body
-Guided visualization to let go of what no longer serves us
-Healing Gong Meditation
-End with a community gathering over tea and healthy snacks.
All participants are invited to bring a snack to share, although it is not required.
YogaSoul's mission is to help clients win the battle against stress. It has an extensive class offering in several styles of yoga, including Kundalini, Hatha, Yin, and Vinyasa. It boasts a fully equipped Pilates studio and offers many kinds of classes, from yoga to Pilates to Tai Chi. Its full roster of teachers and healers provide clients with a variety of healing services, including intuitive readings, Reiki, Thai yoga bodywork, Ayurveda, energy work and several others. YogaSoul also hosts special workshops and Kundalini yoga teacher trainings.
To see a full schedule, make an appointment with a healer or sign up for a class, visit YogaSoul's website, http://yogasoul-center.com/. New students get their first week of classes free.
###