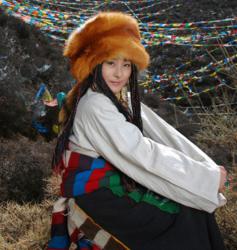 Welcome to travel in Tibet with ease and fun!
(PRWEB) June 14, 2013
Now that travel from the USA to Tibet is easier than ever, thousands of travelers are booking their tours for this year. As more and more foreign travelers from western nations like the USA visit Tibet, it is becoming increasingly important for visitors to travel responsibly and arrive well informed on the cultural differences between Tibet and the western world. To help visitors prepare for their trip, Tibet Ctrip Travel Service-TCTS (http://www.tibetctrip.com) has released a few easy-to-follow guidelines; a small effort goes along way in letting local Tibetans know that their culture and way of life is respected.
Always ask before taking pictures. Just like in the USA, some people are OK with having their picture taken while others are not. While on a Tibet tour, please keep in mind that some Tibetans may be very excited at the opportunity to have their picture taken and some may be uncomfortable with the idea. Many monasteries, temples, and other cultural sites charge a fee for taking pictures; TCTS's native Tibetan guides will let travelers know when and where they can take pictures at these places. If in doubt, please ask before taking a picture.
In public, avoid politically sensitive discussions. The political climate in Tibet is drastically different from that of many western nations like the USA. Even though healthy political discourse is an important part of life in many societies, the current situation may make some Tibetans feel on comfortable, and in some cases unsafe, when publicly participating in these kinds of conversations.
Engage with locals. During Tibet travel there are many opportunities to engage with locals. Some of the easiest ways are by patronizing Tibetan shops and restaurants. Not only is this a great way to engage with locals, it helps keep money in the Tibetan economy and lets them know that foreigners are friendly people. Also, charity is an important part of Tibetan culture and money or food can be great gifts for a pilgrim, however, avoid encouraging unnecessary begging by not giving candy or money to children.
Try speaking Tibet. Tibetan words can be difficult for many westerners to pronounce, although any attempt is appreciated! "Tashi Delek" can make a Tibetan's day.
Most westerners who visit Tibet are in for an experience drastically different from anything they imagined! Tibetans are very kind and understanding people; they don't expect foreign visitors to be aware of every cultural norm! Rapid development in Tibet has brought a higher standard of living, although it has come at the cost of eroding traditional culture. Keeping in mind these simple guidelines goes a long way in letting Tibetans know that foreign visitors respect their culture and their beautiful natural landscapes. To help keep Tibet a unique and beautiful travel destination for generations to come travelers must be responsible and mindful of their actions.
Devin Moore provided this news release on behalf of local Tibet tour agency TCTS (tibetctrip.com). Devin is a travel writer and independent economic analyst based in Springfield, Missouri USA. His economic research is currently focused on airfare pricing. Devin Moore works to spread awareness of Tibet and its people through publishing Tibet travel information.