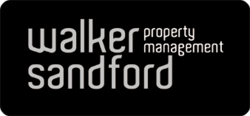 The negative feedback that so many companies fear can have a positive effect on sales and referrals if dealt with promptly and efficiently.
Glasgow, Scotland (PRWEB) February 22, 2013
Every business knows that customer feedback helps strengthen organisations: it finds weaknesses, identifies opportunities and helps build brand loyalty, products and better services. However, if a company does not even know that there is a problem brewing, then they stand at the mercy of an irate customer and may be at risk of a public berating via social media channels.
Research shows that many customers in Scotland, even those receiving a good service, are uncomfortable or indifferent about giving feedback or on-line reviews. Walker Sandford is addressing this issue by introducing a customer comments incentivisation programme to encourage candid feedback.
"We are working with Milagro Fusion Marketing to create a company wide communication strategy that encourages more effective feedback. We hope that by offering the chance of a reward for leaving feedback that customers will complete the feedback forms on our website". Said Paul Walker, Founder of Walker Sandford
Clients are now being offered the chance to win a £25 Amazon Gift Card every time they complete a feedback form or survey on the company website. Entry into the draw is automatic and multiple entries are permitted per customer or household.
The offer to take part is also extended to people who comment on the Walker Sandford blog, their Facebook page or watch videos on their YouTube channel.
"A dissatisfied customer will tell on average another nine people" about their experience." says Maya Mendoza, founder of Milagro Fusion Marketing "we are delighted to have designed simple to use forms that give Walker Sandford's customers an easy, and private way to express how they feel about the service they receive".
"Organisations that actively generate customer feedback, listen to their customers and take action can expect a positive effect on their success" says Mendoza "The negative feedback that so many companies fear can have a positive effect on sales and referrals if dealt with promptly and efficiently."
You can see details of the Prize Draw on Walker Sandford's website
About Walker Sandford:
Walker Sandford Property Management, Ltd. has been looking after residential and commercial properties in Glasgow and the central belt of Scotland for over 17 years. More information about Walker Sandford, the services they offer and links to their social media pages can be found on their website
About Milagro Fusion Marketing:
Milagro Fusion Marketing (MilagroFM) is a unique marketing consultancy and media agency focused on helping clients gain traction and increase visibility on-line via social media channels. The company specialises in building clients effective marketing and promotional strategies that deliver the best value results and return of investment. Services include on-line brand and reputation development, audience identification, social engagement, social SEO, PR, Press and Media Services and a complete range of integrated online, local, social and mobile marketing services