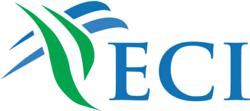 Phoenix, AZ (PRWEB) December 28, 2012
Electronic Commerce International, a leading provider of credit card processing for small business, is anticipating 2013 to be the biggest year yet for mobile payment solutions among small and medium size businesses. ECI urges company owners to explore how mobile payments can propel their business by providing faster and more efficient solutions to their customers.
"Merchants trust us to power payments with intelligent and reliable solutions that are fast, effective and secure, and we truly believe the next step is going to include, more than anything, mobile payments" said Jim Anderson, CEO of Electronic Commerce International.
According to a new report from eMarketer Inc., a New York-based research company, mobile payment transactions are anticipated to hit $640 million this year. They also concluded that by 2016, they will jump to $62.24 billion.
Mobile payments can increase the efficiency for almost any business, but restaurants in particular are uniquely impacted by this trend. Forbes reported this month that "currently less than one in 10 table service restaurants offers electronic table-side payment or mobile payment and those are some of the things that the industry's key demographic — 18- to 34-year olds — want."
"We've already seen from this holiday season that well over 20% of sales are going to be from a mobile source, and that is expected to rise," added Jim Anderson. "For our small business merchants, getting a mobile payment system in your store front is going to be crucial to be able to continue to compete."
Integrating mobile applications like Paycloud from ECI and mobile point of sale terminals are just one way businesses can get ahead of the curve with their customers. As a trusted payment processing merchant, ECI offers many services including card processing, mobile payment and loyalty rewards programs for business of all sizes. For additional information on their products and services, visit http://www.ecistore.com.
About Electronic Commerce International:
For more than a decade, Las Vegas-based Electronic Commerce International has been providing affordable, personalized payment processing solutions to merchants of all sizes in the United States and Canada, so business owners can focus on growing their company. ECI has more value added services for small, medium and large businesses than anyone, like Text Marketing, Business Lines of Credit, Merchant Cash Advance, Gift and Loyalty Program, Mobile Processing, 90 Days Same as Cash and Check Guarantee. ECI prides itself on superior customer service, offering support 24 hours a day, 7 days a week. To learn more about Electronic Commerce and their extensive products visit them at http://www.ecistore.com.