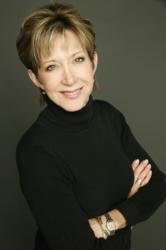 No one comes out of seminary as the Pope.
Houston, TX (PRWEB) May 17, 2013
The job market has officially been flooded with college graduates. In an upcoming piece for FastCompany.com, YourDailySuccessTip.com CEO Dayna Steele speaks directly to these graduates about exactly what needs to be done, even this late in the game, to win out over the other applicants.
"Don't look up your cover letter in a book and copy it because I have already seen it," begins Steele. "Show me your creativity and do something that gets my attention."
A resume should not be about the candidate but rather the accomplishments that will benefit the potential employer. A continual advocate for networking and internships, Steele explains that that experience should be a vital part of a resume but if that was not part of a college career, simply explain what was. Illustrate the level of school, work or community involvement and how that experience will benefit that company.
Steele goes on to say that many college graduates have a sense of entitlement when it comes to jobs. While a degree does show a potential employer the discipline it takes to accomplish a goal, it does not guarantee a dream job - or any job for that matter. Keep an open mind about starting a career.
"No one comes out of seminary as the Pope," says Steele. "Be willing to start on a lower rung and show me you're willing to work your way up."
Finally, Steele says, if you choose to take the summer off before job hunting, be ready to explain to the employer the knowledge you've gained during that time off and how you will use what you've learned to the betterment of the company.
Dayna Steele is the creator of YourDailySuccessTip.com, and author of Rock to the Top: What I Learned About Success from the World's Greatest Rock Stars and 101 Ways to Rock Your World: Everyday Activities for Success Every Day. Follow her on Twitter @daynasteele.