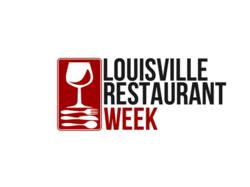 Eat.Drink.Enjoy.
Louisville, KY (PRWEB) January 07, 2013
HM Productions, leading digital agency and event organizer for Louisville Restaurant Week, today announced the January Louisville Restaurant Week event which will feature over 30 of the area's premiere local eateries, serving pre-fix lunch and dinner options all week long. Louisville Restaurant Week is set to run Monday, January 21 through Sunday, January 27.
During Louisville Restaurant Week, special, three-course dinner options will be offered for $20 or $30; two-course lunch options at participating restaurants will be offered for $10 or $15. No coupons or tickets are required. As always, reservations are encouraged, though not required.
Kicking off Louisville Restaurant Week, HM Productions, in partnership with Yelp, will be hosting "Louisville Restaurant Week Kickoff Party", on January 20th. It takes place at the Louisville Zoo in the African Outpost room.
The kick-off event will feature samples and complimentary beverages from local restaurants and dessert shops, a DJ, photo booth, and more. The kick-off event is open to the general public from 7-9 p.m. Entry is $5 donation, donated to the Louisville Restaurant Week beneficiary, the Kosair Childrens Hospital.
Full details and a list of participating venues and corresponding menus will be available at http://www.LouisvilleRestaurantWeek.com and to stay current visit our Facebook page.
For updates, follow Louisville Restaurant Week on Facebook and Twitter (#LouisvilleRW).
About Kosair Children's Hospital - As Kentucky's only full-service, freestanding hospital "Just for Kids," Kosair Children's Hospital is ready to help children and their families in virtually any medical situation.
Children's hospitals serve all patients regardless of their ability to pay. As a not-for-profit organization, Kosair Children's facilities rely on the generosity of the community to help fulfill their mission to provide for the physical and emotional health of children, from birth to age 18. It takes the generosity of everyone in the community to enable this hospital to be here for all children – if and when they need it.
As the philanthropic arm of Kosair Children's Hospital, the Children's Hospital Foundation raises funds each year to support programs, equipment and facilities, research, advocacy and education. Donations to the Children's Hospital Foundation help the more than 120,000 children cared for annually at Kosair Children's Hospital live stronger, healthier lives.