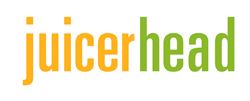 The goal of juicing is to rid the body of impurities, stabilize metabolism and digestion, and regain alkaline balance.
FORT LEE, New Jersey (PRWEB) January 01, 2013
Marble Media LLC subsidiary Juicerhead.com is raising awareness of a growing movement among serious juicers who are ringing in 2013 with cleansing, nutrient-rich juices from a variety of manufacturers. New trends in nutritional juicing have created a retail market for consumers looking to shed the excesses of the holidays and restore nutrients through fresh fruits, vegetables and other natural food sources.
The goal of juicing is to rid the body of impurities, stabilize metabolism and digestion, and regain alkaline balance. Some juice producers are gaining popularity among serious juicers, including:
1. The BluePrintCleanse (BPC). Available in three blends - Renovation, Foundation, and Excavation for beginners, intermediate juice cleansers, and experienced juice cleansers, the three levels are meant to correspond to each juicer's experience with juice cleansing. According to its website, BPC may be used in different ways according to individual metabolism. For instance, juicers who need to avoid sugar can choose the Evacuation products, which contain more greens than fruit juice.
The BPC is popular among some high profile companies as a new form of team building, with juice cleansing programs available to employees at Merrill Lynch and Citigroup offices in New York.
2. "Cold-pressed" juicing, reported to provide a higher nutrient content than regular juicing juice, utilizes raw, unpasteurized ingredients, from which juices are extracted. Cold-press juice is obtained through special machines that work at a slower speed, reducing the fruits and veggies to a pulp in a process that claims to also extract nutritional enzymes. The fast-growing national chain Juice Press is one of many operations that offer cold pressed juices.
3. Evolution Fresh is the first retail juice store of the Starbucks Coffee Company. Its Bellevue, Washington flagship store offers an on-tap juice wall, where customers can blend their own juice concoctions (fruits and greens with a cayenne add-in). Evolution Fresh has locations in Seattle and San Francisco, and its products are available through retailers across the U.S.
4. Birdbath Juice Bar. New Yorkers are discovering Birdbath Juice Bar, the latest venture of Manhattan's City Bakery owner Maury Rubin. Birdbath offers up some interesting juice blends for the most hardcore juicers, including fennel, orange and cilantro, cold pressed sugarcane, organic sweet potato, foamy pineapple and cucumber and purslane. Birdbath's menu offers customers nutritional notes on each blend as well: "The fennel in this drink provides half a day's potassium and a full day's vitamin C."
JuicerHead.com is a tool for experienced juicers and juicing newbies to discover new trends and find unique recipes in the juicing world. For more information, visit the JuicerHead.com website or Email info(at)JuicerHead(dot)com.
About Marble Media LLC:
Marble Media LLC is a creator of high-quality, content-rich blog sites that provide expansive coverage of relevant information to readers who make up a wide range of demographics. The Marble Media LLC team of expert writers covers a wide range of specialties including travel, food, health, fitness, social media, marriage, parenting, technology, weight loss, fashion and much more.
For more information on Marble Media LLC's offerings and advertising opportunities, visit the MarbleMediaLLC.com website, or email sales@marblemedia.com.