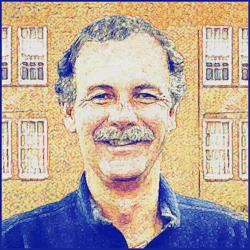 "...For years, public officials regularly accepted what amounted to be bribes in exchange for their votes on multi-million dollar construction projects. The corruption was nothing short of systemic." District Attorney Bonnie Dumanis
California (PRWEB) January 12, 2013
The California League of Bond Oversight Committees (CaLBOC) newest board member, Nick Marinovich, brings with him over 27 years of professional experience in overseeing large public construction projects. CalBOC provides support to volunteers involved with the oversight of school construction bond programs. Nick's work experience with public construction, along with his perspective from serving on a Citizens' Bond Oversight Committee (CBOC), is an incredibly valuable asset. His expertise will be especially helpful in CaLBOC's plans to produce accessible online training materials for CBOCs. In his retirement from the County of San Diego, he also is a volunteer and Board member of an Urban Planning/Good Government Organization (Citizen's Coordinate for Century Three) and is a consultant with his own firm (Marinovich Consulting).
Since the year 2000 there has been over $95 billion dollars of local Proposition 39 construction bonds passed by school districts in California. CaLBOC is a non-profit made up of volunteers that have served or are currently serving on school CBOCs. CBOCs are made of volunteers and are appointed by school boards. They are expected to monitor bond expenditures to ensure funds are spent as specified. CaLBOC offers support and advocacy for CBOC members, and has successfully passed legislation helping provide more comprehensive Performance audits.
Nick Marinovich retired after 32 years at the County of San Diego in March 2010. He held the positions of Analyst, Staff Officer and Project Manager and worked in a variety of Departments. These included Planning, Office of Management and Budget, Chief Administrative Office and General Services. Nick is also the current Chair of the Sweetwater Union High School District CBOC, which has received media attention for corruption charges of certain school board members and contractors involved with their $644 million dollar bond program. There are many articles regarding Sweetwater UHSD online, here are samples:
EXCERPT: Huge corruption case involves Sweetwater schools officials, by Pablo Jaime Sáinz, Jan. 6, 2012 …"The widespread corruption we uncovered during our investigation of this case is outrageous and shameful," said District Attorney Bonnie Dumanis. "For years, public officials regularly accepted what amounted to be bribes in exchange for their votes on multi-million dollar construction projects. The corruption was nothing short of systemic. … : Huge Corruption Case Involves Sweetwater Schools Officials article
EXCERPT: When the Trouble Started for Sweetwater Schools, by Rob Davis, Jan. 23 – May 25, 2012: … Nick Marinovich, a contracting expert who served on an earlier construction oversight committee, publicly questioned the school board's decision to hire Gilbane/Seville. Marinovich had spent nearly three decades overseeing public construction projects for San Diego County. He knew how contractors were supposed to be selected — with a process free of political influence, without top executives getting involved. … When the Trouble Started for Sweetwater Schools article
While Chair, the Sweetwater UHSD CBOC, Nick, has been a strong advocate for transparent oversight of the school construction bond program. He called a Special Meeting of the Bond Oversight Committee to call attention to lack of progress in filling vacant Oversight Committee positions. Nick has been a leading advocate for a thorough Performance Audit of the Bond Program and has held numerous interviews with the local media regarding the importance of an Independent Bond Oversight Committee. He also submits once a month verbal and written reports to the Board of Trustees on the status of Committee efforts.
The CBOC voted to send a letter of no confidence to the Sweetwater school board regarding their interim superintendent, Ed Brand.
EXCERPT: … Board members, I regret to inform you that on September 6, 2012 the Sweetwater Union High School District Proposition "O" Bond Oversight Committee voted 5-0 with three new member abstentions to declare a vote of no confidence regarding Dr. Brand's support of our Committee. Our vote of no confidence was not taken lightly and comes as a result of months of frustration with respect to the support we need to meet our statutory requirements. …
No confidence letter regarding Sweetwater Superintendent from CBOC Chair
Nick Marinovich hopes to work positively with the District, drawing upon recent improvement for instance in the District's Proposition O web site. He is a strong believer in holding the District accountable for their actions and hopes that the pending Performance Audit is thorough and provides the Committee sufficient information to report to the Taxpayers, students, and media the status and performance of the Bond Program.
To learn more about CaLBOC and their CaLBOC Board of Directors please visit: calboc.org/bod.html
The CaLBOC Board of Directors meets quarterly. The next meeting is February 8, 2013 at the Sacramento Chamber of Commerce, 10am to 3pm. Meetings are open to all and call in service is available.
If you would like more information on this press release please contact:
Linda Ruiz-Lozito, cell: 510-375-3607, email: lozito (at) sbcglobal (dot) net