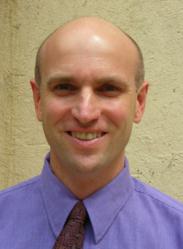 Washington, D.C. (PRWEB) January 14, 2013
The heroes of Atlas Shrugged are rational, productive businesspeople. In Ayn Rand's thought, a career represents the central value in one's life, the means by which one supports oneself independently and reshapes the world. In this video, William R Thomas discusses the value of a career of productive work in the context of the Objectivist philosophy and the events in the novel. He considers how Objectivist ethics apply to productive titans like Hank Rearden and how they apply to ordinary workers like Eddie Willers.
Watch the video here: http://www.atlassociety.org/as/atlas-shrugged-values-career
ABOUT WILLIAM R THOMAS
William R Thomas has written on topics in politics, ethics, and epistemology, and has spoken internationally on the theory of individual rights and Ayn Rand's philosophy of Objectivism. His works include Radical for Capitalism, and, as editor, The Literary Art of Ayn Rand. He is the director of programs for The Atlas Society.
ABOUT THE ATLAS SOCIETY:
The Atlas Society promotes open Objectivism: the philosophy of reason, achievement, individualism, and freedom. Our scholars work to further develop this philosophy born in the mid-twentieth century. We present the empowering principles of Objectivism to a global audience, and offer those principles as a rational and moral alternative in the marketplace of philosophical ideas.
We do this through a variety of programs, which include:
-Original scholarly research which further develops the philosophy.
-Academic training of young intellectuals.
-Publishing and commissioning influential books and monographs.
-Our rich multi-media website
-Original commentary and op-eds published in mainstream media.
-Speeches and media appearances.