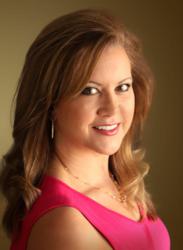 Make your goal to take control of the way other people perceive you.
Greenwood Village, Colorado (PRWEB) January 15, 2013
A new year offers new beginnings. Many people set goals, resolutions and a new plan for their life and career. To rebuild and repair a personal brand, international reputation management expert, Lida Citroen, offers tips for starting 2013 off with a "clean slate":
1. Own your past. Taking personal accountability to own the choices you made which may have led to your current reputation and brand. This is a huge (and very difficult) first step. Passing blame around is not only distracting but can lead to skepticism by a scrutinizing audience. Taking responsibility for those mistakes is a brave and important step.
2. Define your desired reputation. Set a clear goal of how you want people to feel about you. It is important to articulate what you want audiences to know about you (skilled attorney, qualified banker, capable realtor, etc.), but how they feel about you is vital. Do you want people to feel you are humble, generous and approachable? Then work towards that set of character traits in your personal brand strategy.
3. Create a game plan. Plan the steps you'll need to take to rebuild your reputation. Employ experts in personal branding, public relations, social media marketing and image consulting if you need them. A well-planned reputation repair strategy is not about "spin" and packaging — it will enable you to hold your head high and walk confidently into the next phase of your career.
4. Set metrics and benchmarks. Part of your strategy will be to set benchmarks and milestones to achieve and assess your progress in repairing your reputation. Carefully analyze the reputation you are earning (through feedback and progress towards your desired brand) and correct your strategy if you find yourself off course.
5. Get real with your values. Personal accountability, authenticity and clarity in values are the cornerstones of every successful personal brand program. When you can articulate your values and act and live in accordance with those values, then you can earn credibility for a reputation of trust, integrity and value to others.
ABOUT LIDA360
LIDA360 is a brand consultancy firm, based in Colorado. Principal Lida Citroën is an international branding and reputation management expert who designs and enhances the identities of companies, executives and individuals globally. Citroën practices an integrated approach to branding, marketing and communications that enhances the total customer experience and reduces the investment for success.
An accomplished speaker, Lida engages audiences with her empowering message about managing your personal brand and reputation. Lida presents programs for corporations, conventions and non-profit organizations around the U.S. She can be reached at 800.314.5060 or http://www.LIDA360.com.