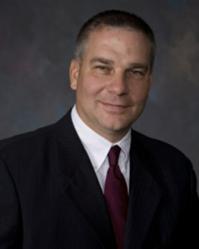 Auto Rollovers tend to get ignored by Advisors as part of keeping retirement plans healthy
Pittsburgh, PA (PRWEB) January 16, 2013
Inspira, an IRA service provider specializing in Automatic IRA Rollovers, will be presenting at the 401k Study Group's "Real Time and Rapid Fire" educational session for Retirement Plan Advisors on January 22nd.
The event, which will be held from Noon until 1 PM (EST), is designed to provide Advisors with new ways to add value to their practice through continuing education. Inspira Account Executive Jeff Linkowski will address the topic of Automatic IRA Rollovers of terminated participants with low balances from Defined Contribution retirement plans.
"Auto Rollovers tend to get ignored by Advisors as part of keeping retirement plans healthy," said Linkowski, a former Advisor himself. "We want to get the message out there to advisors that aren't performing this valuable service to their plan sponsor clients, so they can stay ahead of the curve."
The 401k Study Group, founded by Chuck Hammond & Chris Richardson, was created to give advisors a place to share ideas and learn new techniques.
"We like to think we create, educate, support and connect the next generation of advisors," said Hammond, who is also the President of Rethink Retirement Group. "I think Inspira's message is one that is gaining traction in the retirement industry, and we always want our advisors thinking ahead."
The "Real Time and Rapid Fire" also features two other presenters: Sharon Pivirotto, founder of Financial Service Standards; and Marc Robinson of SaverNation.com.
The session is free to Advisors, but there are limited spots remaining. You can get your tickets here.