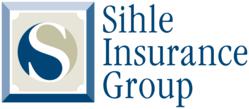 The bottom line is that companies need to understand that there are going to be rating changes and ratio changes — so their health insurance plans are going to change.
Altamonte Springs, Fla. (PRWEB) January 16, 2013
Experts at Sihle Insurance Group say that providing health insurance for employees is about to get even more complicated — and employers need to be prepared.
Businesses face a myriad of new challenges and changes under the Patient Protection and Affordable Care Act, which is also known as "Obamacare," according to Terry Singleton, Enterprise Team Leader at Sihle Insurance Group (http://www.sihle.com).
For instance, Singleton said, by March 1, 2013, employers must notify employees of the health insurance exchanges and inform employees about their right to purchase health insurance through an insurance exchange. It is still unclear how many state-based exchanges and state partnership exchanges there will be.
It is also unclear at this point how the exchanges will work and how the employer's coverage will interrelate with the exchanges. There has been no guidance issued about this requirement. As such, it is very possible, even likely, Singleton says, that the deadline could be extended. So far, it has not.
"The bottom line is that companies need to understand that there are going to be rating changes and ratio changes — so their health insurance plans are going to change," says Terry Singleton, Enterprise Team Leader at Sihle Insurance Group. "Employers need to find and work with a qualified benefits advisor to understand the changes and make the right decisions for their company."
See related story at http://www.floridatrend.com/article/15167/tuesdays-daily-pulse. And, for more information on the Affordable Care Act, please visit http://www.healthcare.gov/law/features/index.html
Singleton holds designations that include Certified Financial Planner (CFP), Registered Employee Benefits Consultant (REBC), Certified Life Underwriter (CLU), Certified Fund Specialist (CFS) and Registered Health Underwriter (RHU), and has more than 20 years' experience as an employee benefit advisor.
He says that one of the law's provisions, known as "community rating," limits the factors that insurers can use to determine the cost of coverage. For example, insurers can no longer consider medical history, gender and industry when determining the cost of health insurance plans. As a result, this could mean cost changes for a business that employs predominantly women or predominantly men.
Also, according to the draft of the Act, the new law limits age rating by saying that insurers can only charge three times as much to their costliest insured compared to what they charge to their least-costly ones. For instance, if the youngest, healthiest person pays $100, then a very sick, elderly person can't pay more than $300. As a result, younger people could face higher costs and older people could experience reduced costs, explains Singleton.
These are significant changes because the majority of states currently allow insurers to rate based on factors such as gender.
The act says that health plans will also have to meet specific actuarial values: 60 percent for a bronze plan, 70 percent for a silver plan, 80 percent for a gold plan, and 90 percent for a platinum plan. These values, called ''metal levels,'' are designed to help consumers in comparing and selecting health plans.
"It's almost like a movie rating system, so you know what to expect," says Singleton of the new metal levels.
One of the biggest tasks at hand for businesses will be dealing with the "Play or Pay" provisions of the Affordable Care Act. With deadlines looming, companies need to start preparing now for these big changes, advises Singleton.
The Affordable Care Act requires an employer with 50 or more full-time-equivalent employees to comply with the shared responsibility requirements, often called "Play or Pay." Affected employers must provide affordable health insurance for their employees or pay penalties.
Experts say that given the complexity of the new laws and the significant amount of money involved, employers with 50 or more full-time-equivalent employees will need the help of an employee benefit advisor to determine the best course of action for their individual company and whether they should pay or play.
This decision must be implemented by January 1, 2014. As of 2014, penalties will start being assessed annually, and could be as much as $2,000 or $3,000 per employee, Singleton warns.
Companies have a lot to consider before making this decision. Their analysis should examine whether they are truly a "large employer" and whether there are feasible strategies to be considered a "small employer." It should also include a detailed cost-benefit analysis that illustrates the current and future cost of health insurance coverage versus annual mandated penalties, taking into account the company's competitive advantage and employee retention.
These factors and many more must be considered by companies to make an informed, strategic decision, says Singleton.
ABOUT SIHLE INSURANCE GROUP
Founded by Gerald Sihle in 1974, Sihle Insurance Group offers a comprehensive array of commercial, business, homeowner, personal, employee benefits, bonds and specialty lines of insurance. Sihle is headquartered in Altamonte Springs, with sales and service offices in Deland, Fort Myers, Jacksonville, Pensacola, Tampa Bay, Lakeland and Vero Beach. More expansion is planned in 2013. Sihle Insurance Group is consistently included in Insurance Journal's list of Top 100 Property/Casualty Independent Agencies and its list of top Commercial Lines Leaders.
For more information, please visit http://www.sihle.com.