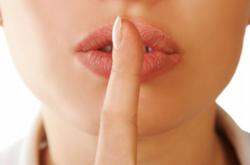 Men come and go, but shopping lasts longer
New York, NY (PRWEB) January 21, 2013
Sugardaddie.com polled 5,000 female members in the New York metropolitan area about how they would spend $5,000 of money provided by a sugar daddy as part of a monthly allowance.
The women polled, who are among hundreds of thousands of registered 'sugar babies' on the online dating site, were asked if they'd rather spend their money on shopping, cosmetic surgery, or hiring an exotic male dancer to fulfill their every desire. An unexpected majority of 59% of the New York City area female members polled between 21 and 35 years old said they would prefer to spend their money on a shopping spree as opposed to either of the two other choices.
Based on a previous poll concerning the opinions of sugar daddies as to how sugar babies spend the money given to them, the majority of sugar daddies say they really don't care about how the allowance money they provide is spent, only that their companions are happy, and that they are kept happy in return.
Steven Pasternack, CEO of Sugardaddie.com and former Wall Street executive, says that every woman on the site has unique ways of satisfying her urges and each has their own favorite way to spoil themselves.
"The idea behind this poll was to look at what types of instant gratification are most appealing to sugar babies. Many sugar daddies enjoy knowing that they're providing an above average lifestyle to women who'd otherwise not have those opportunities. Money can occasionally buy happiness," says Pasternack with a grin.
One NYC sugarbabe stated "men come and go, but shopping lasts longer."
In a discussion between sugar daddies and sugar babies, the difference between the desires of men and women became quite evident. Most of the sugar daddies stated that they'd prefer an intimate encounter with a gorgeous woman, while our Sugarbabes overwhelmingly chose a shopping spree. It may be time to start watching reruns of the old television show "let's make a deal!"
About Sugardaddie.com:
Launched in 2002, Sugardaddie.com is the original online meeting place for sugar daddies and sugar babies, and boasts more members than any other sugar daddy site. Sugardaddie.com has been featured by numerous media outlets including ABC Nightline, The Dr. Phil Show, The Huffington Post, The Today Show, CNN and many more.