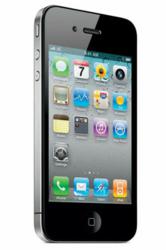 "Detroit automakers recall cars all the time, and not just for safety-related issues. Why should makers of consumer electronics be any different?"
Las Vegas, NV (PRWEB) January 23, 2013
Last year, Apple settled iPhone 4 Products Liability Litigation (https://www.iphone4settlement.com/). This lawsuit claimed that the iPhone 4's signal quality attenuates when users handle the phone, and that Apple engaged in misrepresentation regarding the phone. The press dubbed the issue the "Antennagate" or the "Death Grip" issue. Under the settlement, those who bought the defective iPhone 4s were eligible to receive $15 compensation. According to the lead plaintiffs' attorney Ira Rothken, up to 25 million customers could have been eligible for the payout (http://www.dailymail.co.uk/news/article-2104038/Apple-offers-25-million-iPhone-4-owners-15-free-case-settlement-antenna-problems.html). Thus, Apple sold at least that many defective iPhone 4s in the US alone.
Although, under the settlement, Apple had to provide $15 compensation for each defective iPhone, Laimis Gubista, a Las Vegas resident, recently proved that the full iPhone 4 purchase amount of at least $599 should have been refunded. He filed a claim against Apple in the Clark County Small Claims Court (Las Vegas Justice Court, case number 12A002048). The judge entered a judgment against the tech giant for a full refund and court costs.
According to court documents, Gubista alleged Apple had been knowingly selling defective iPhone 4s ever since it launched the device in 2010. Uniform Commercial Code (UCC), the law governing the sale of goods, prohibits the sale of defective goods, and yet Apple continued to do so for almost two years. Apple breached its contract by selling defective iPhone 4s, thus Gubista was sure that he, and every other defective iPhone 4 owner, should be entitled to a full refund.
Gubista set up a website (http://www.isuedapple.com/) to share his experience of suing the tech giant in Small Claims Court. His story caught media attention and was featured in several national publications, and the website's Twitter account is now followed by more than 10,000 people. On the website, Gubista argues that, due to the 'Death Grip', the iPhone 4 is a defective product and should have been recalled, while its buyers should have been fully compensated. "Detroit automakers recall cars all the time, and not just for safety-related issues. Why should makers of consumer electronics be any different?".
Raed more at http://www.isuedapple.com/