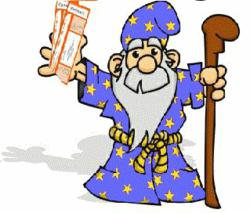 (PRWEB) January 18, 2013
It's been more than four years since Minnesota Wild fans have witnessed playoff hockey. Due to the seemingly never-ending lockout, it looked like Minnesota would never even get a chance to end its postseason drought in 2013. However, with the labor unrest now a thing of the past and the much-awaited drop of the puck just days away, the time has finally arrived for the Wild to unleash its prized off season acquisitions. The atmosphere in the Xcel Energy Center is sure to be electric, and Whiztix.com can help fans find the best deals on Wild tickets to see their new-look team in action.
July 4, 2012 will go down as a day to remember for Wild fans. A slew of teams were in hot pursuit of left winger Zach Parise and defensemen Ryan Suter, but the Wild shocked the hockey world by luring the top two free agents on the market to sign 13-year, $98 million contracts on the same day. A season ago, Parise scored 31 goals and recorded 39 assists as the captain of the Eastern Conference Champion New Jersey Devils, and Suter notched 39 assists and a +15 plus-minus rating for the Nashville Predators.
Parise and Suter will not be the only players to make their highly-anticipated Wild debut on Saturday. After playing professionally for three full seasons in Finland, heralded 20-year-old rookie Mikael Granlund, the 9th overall pick in the 2010 draft, will suit up for Minnesota this season. Last year, Granlund averaged more than a point per game for his Finnish team HIFK.
In addition to the new faces of the Wild's franchise, Minnesota is also bringing back its core group of players from its 2011-2012 campaign. The Wild's six leading scorers from a year ago are all returning in 2013, including leading scorer Dany Heatley and captain Mikko Koivu. Also, after posting a 2.43 goals-against average last season, goalie Nicklas Backstrom will be back between the pipes for Minnesota for the seventh straight year.
Expectations are high for the Wild this season, and fans will have plenty of chances to get an early look at their promising team during its three game home stand to open the season. The easiest way to search for the best deals to become a part of the Xcel Energy Center crowd is to visit Whiztix.com. Whiztix aggregates the tickets for sale from various ticket-selling websites and gives each listing a deal rating to help fans find the best seats for the right price.
In its season opener on Saturday night, Minnesota will take on the Colorado Avalanche. According to Whiztix.com General admission tickets for this divisional match-up can be purchased for $15 a piece, upper level tickets are available for $91, and lower level tickets begin at $97. Tickets for Sunday night's battle with the Dallas Stars start at $45, and fans can get into Tuesday night's match-up with the Nashville Predators for only $31 per ticket.
Bradford Connors is a student at Penn State University and a writing intern for Whiztix.com. Whiztix.com provides fans with the easiest way of getting tickets to sold out shows on the web. Tickets for sporting events, concerts, and Broadway musicals can all be found Whiztix.com.