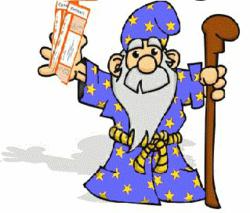 (PRWEB) January 20, 2013
Even though the Orlando Magic made the postseason last season, they have instantly become a team in transition due to the trade of star center Dwight Howard. This season has not been lost as players can develop and help the Magic potentially return to the playoffs this season. Fans of the Magic get an opportunity to watch youthful players develop into potential stars from pleasant views in The Amway Center which was opened in 2010. This arena is an exciting place to watch basketball, and when at capacity an extremely loud and electrifying arena. Tickets to the games this season have not been that popular with the fans; do to some disappointment about losing Dwight Howard. This low popularity has created a great market where tickets can be found for very affordable prices. The place to check out for the best deals on Orlando Magic Tickets is Whiztix.com. This website is a free to use ticket search engine, which helps fans compare multiple event ticket selling sites. According to Whiztix.com, tickets to the Pistons vs Magic game on 1-27-13 can be found for $ 3 dollars. Another great deal can be found on when the Magic play the up and coming Los Angeles Clippers; Tickets to this game can be found for as low as $ 13.
Orlando Magic Tickets are available for every home, and away game. Fans from all over the globe can see the Magic play and cheer their favorite team to victory. The Magic have 41 exciting road games giving fans from across the US 41 different opportunities to see their team play at another arena besides Amway Center. Magic fans from New York can see their team play the Brooklyn Nets on January 28, 2013 at the Barclays center for $ 19. The Magic also play in Philadelphia on February 4, 2013 for only $ 3.
Other cities the Magic will be visiting between January and April include Detroit, New York, Boston, Milwaukee, Philadelphia, Cleveland, Dallas, Memphis, New Orleans, Miami, Oklahoma City, Milwaukee, Indianapolis, Charlotte, Atlanta, Houston, San Antonio, and Chicago. Cheap tickets to these games are still available.
Whiztix also offers cheap ticket deals on sold out tickets. Whiztix has tickets for sale to every single sporting event, along with concerts and theater events.