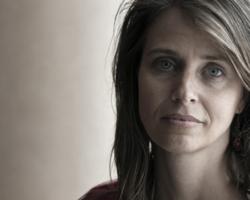 The death of a loved one leaves families with tremendous emotional and financial burdens.
Sacramento, CA (PRWEB) January 21, 2013
The family of Mark Anthony Scott, who died a year ago while serving time at a Sacramento County jail, has filed a wrongful death lawsuit(Case number: 1;2013at0003) alleging that officials failed to give Scott the medical attention he needed. According to a Jan. 7 news report in The Sacramento Bee, the lawsuit, which was filed in the California Eastern District Court in Sacramento County, alleges that Scott was vomiting blood throughout Jan. 6, 2012 while in custody and that officials failed to get him emergency medical care he desperately required at the time. The report states that the unchecked vomiting led to a torn esophagus, internal bleeding and eventually, Scott's death.
The Sacramento Bee reports that the coroner ruled the cause of death as Mallory-Weiss syndrome, a condition where excessive vomiting damages the body. The lawsuit alleges that the condition was treatable and Scott's death could have been prevented had the Sheriff's department sought the medical attention he needed. Sheriff's officials say they believe the facts to be different than what is stated in the family's lawsuit, the report says.
The lawsuit also alleges that jail officials were apathetic to Scott's health condition, in spite of other inmates repeatedly asking for help on his behalf. The lawsuit seeks monetary damages on claims of "deliberate indifference, unconstitutional practices and policies, lax supervision and training and wrongful death," the article states. The lawsuit names Sacramento County, 10 sheriff's officers and four members of the jail medical staff.
The death of a loved one leaves families with tremendous emotional and financial burdens, said John Demas, founder of the Demas Law Group P.C. "When such a death is caused as the result of someone else's negligence or wrongdoing, it is absolutely devastating for family members. Families not only struggle with their grief, but also with other economic and non-economic impacts."
While obtaining monetary compensation for the families of deceased victims is one of the goals of a wrongful death lawsuit, they also serve an important purpose of holding negligent parties accountable and creating public awareness, Demas says. "For families that have lost loved ones due to negligence or wrongdoing, the satisfaction of pursuing their legal rights stems from the knowledge that a positive change is being made in the way things are done so that a similar tragedy doesn't strike another family. "
About the Demas Law Group, P.C.
The Sacramento wrongful death lawyers at Demas Law Group, P.C. are committed to providing legal representation to individuals and families who have been injured because of the negligence of others. The personal injury law firm assists individuals who have been injured or families that have lost loved ones as a result of auto accidents, catastrophic injuries, DUI accident injuries, defective products injuries, medical malpractice, defective medications, nursing home abuse and general negligence.
Source:http:// http://www.sacbee.com/2013/01/07/5095821/family-files-federal-suit-over.html