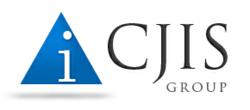 This is an opportunity for CIOs, CTOs and technology decision makers to connect and share ideas with solution providers
Herndon, Virginia (PRWEB) January 22, 2013
CJIS GROUP, a provider of validated pre-RFP intelligence on upcoming IT projects and procurements in Criminal Justice, Public Safety and Health and Human Services, will be attending the winter membership group meeting for SEARCH. The meetings will be held Wednesday, January 23rd – Friday, January 25th, 2013 in Portland, Oregon. On Wednesday evening, CJIS GROUP and many of its clients will host a networking reception intended to connect solution providers with SEARCH members, staff and other invited state and local decision makers.
SEARCH, The National Consortium for Justice Information and Statistics, is a nonprofit membership organization created by and for the states, which is dedicated to improving the criminal justice system through the effective application of information and identification technology. Since 1969, SEARCH's primary objective has been to identify and help solve the information management problems of State and local justice agencies confronted with the need to exchange information with other local agencies, State agencies, agencies in other states, or with the Federal government.
SEARCH is governed by a Membership Group comprised of one gubernatorial appointee from each of the 50 states, the District of Columbia, Puerto Rico and the Virgin Islands. Members are primarily State-level justice officials responsible for operational decisions and policymaking concerning the management of criminal justice information, particularly criminal history information.
Representing CJIS GROUP at the three day event will be PJ Doyle, Founder and President and Senior Account Manager, Allison Hudson.
"CJIS GROUP has been attending SEARCH events for many years," commented PJ Doyle. "I always look forward to this event because it is an opportunity for state and local CIOs, CTOs and other technology decision makers to connect and share ideas with solution providers." said Doyle. PJ Doyle served as the Florida Search member for 14 years prior to forming CJIS GROUP.
CJIS GROUP is committed to improving the technology procurement process by providing in-depth, validated market intelligence, and quality research for the criminal justice, public safety, and health and human services community.
For more information please contact:
Lauren Franco, Marketing Executive
LFranco(at)cjisgroup(dot)com
703-822-5082
CJIS GROUP is the leading provider of pre-RFP market intelligence regarding IT procurements in the criminal justice, public safety, and health and human services market in the US. Many of the largest IT vendors, as well as specialized vendors, use CJIS GROUP's web-based market intelligence to plan their sales activities to police, fire, emergency services, courts, corrections and health and human service agencies across the US.