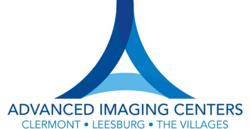 The Villages, FL (PRWEB) January 23, 2013
On January 24th, 2013, The Comprehensive Vein Center, Advanced Imaging Centers, and Saunders Prosthetics & Orthotics Group, participating in a free vein seminar focusing on Deep Venous Thrombosis (DVT) and the diseases surrounding DVT like Peripheral Vascular Disease (PVD). The event will be held at the Waterfront Inn Hotel in Lake Sumter Landing in the Villages and is open to patients, medical professionals, and those who would like to learn more about PVD.
The seminar with start with speaker, Alex Dewey, Marketing Representative from Advanced Imaging Centers, who will give a presentation on the diagnosis and how his center helps diagnose this disease. Next, Susan McDowell, from Saunders Prosthetics & Orthotics Group, will discuss products that help with correcting and assisting in the recovery of vein diseases. Lastly, Tom Tran, will discuss the diagnosis of various vein diseases and corrective treatments/procedures.
This event is open to the public and is free; however, you are urged to reserve your seat, due to the limited amount of openings. In order to reserve your seat you can call 352-259-5960, at The Comprehensive Vein Center of the Villages or you can e-mail Cindy Lopez at clopez(at)thecvc(dot)net.