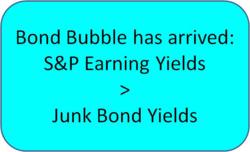 The Bond Bubble has formed! It is now time to return to Stocks
New York, NY (PRWEB) January 29, 2013
EB5 is a US visa application that helps people apply for an investment-based greencard to the United States. Princeton Ivy Capital Advisors LLC (PICA), a New York State registered Investment Advisery firm has issued this press release to caution all EB5 visa applicants to better understand the Total Risk of their EB5 investments prior to decision-making.
Typically, EB5 applicants are allowed to invest in real estate and private fund projects, some of them can be of high risk, and often the risk is un-quantifiable for investors, given the start-up or developmental nature of the projects. PICA has studied EB5 projects and determined that risk-reduction of overall portfolio is necessary for clients via the addition of low risk complements in investment portfolios, such as the use of PICA's Value GARP (Growth at Reasonable Price) strategy, which has a 18 year track record of 14.02% return. The use of such a strategy lowers the risk of investments as it provides investments in some of the largest most established US based companies that also have multinational exposure. This is expected to also provide a natural hedge for the dollar as inflation and printing of US-dollars by the government devalues the US dollar for the long term.
Although the government does not explicitly endorse any investment projects, the overall Regional Center program does increase overall risk, given its focus on start-ups and developmental projects, at this time for EB5 investors. PICA believes that this may be unfair to those who do not understand risk factors involved.
For more information, contact: Indira Amladi CFA, by calling 646-843-9725 (New York, USA).