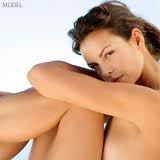 Memphis, Tennessee (PRWEB) January 24, 2013
NuBody Concepts is proud to announce that its premier cosmetic surgeon, Dr. Trey Emerson has earned the distinction of having completed the second most Aqualipo liposuction procedures worldwide.
Now, at the top of his field, Dr. Emerson has perfected a revolutionary liposuction procedure for relieving oneself of unwanted, unsightly bulges. The Aqualipo procedure uses a gentle stream of water to flush away fat from targeted areas of the body, unveiling a new, more aesthetically pleasing contour and appearance. The procedure requires minimal downtime, promotes skin tightening, uses local anesthesia and is hailed for its ability to produce very little bruising and scarring. The ease of this procedure allows a single targeted area to be completed within 30 to 40 minutes. Because of Aqualipo's unobtrusive nature, some individuals return to their regular lifestyle routines within hours of being treated.
Besides being minimally invasive, Aqualipo, allows the plastic surgeon to harvest the patient's own body fat naturally and redistribute it to other areas such as buttocks, hands, neck and face to produce a more youthful, energetic appearance. Fat from the buttock and hip area can also be reassigned to the breasts, thereby balancing one's shape to a mutually agreed and predetermined ratio, many times eliminating the use of artificial fillers. Areas that were once unsightly can be easily rejuvenated to reflect their earlier appearance or enhanced to bring forth a new imagined potential. The procedure eliminates the risk of artificial fillers. Because NaturalFill uses the patient's own body fat, the chance of infection and rejection by the body is drastically reduced. Unlike implants, harvested body fat is soft, moldable, and pliable, allowing the plastic surgeon to sculpt with unprecedented precision. The results produce a natural, soft contour not possible with previous procedures and breast implants. Fat harvesting can also be used to "lift" and is commonly assigned to the buttocks, thus removing many of the side effects and risks of artificial buttock implants that can be painful and unsightly.
Aqualipo is not just for women. Men also benefit from the procedure. Dr. Emerson with the Aqualipo technique helps men remove troublesome, stubborn fatty deposits that refuse to budge no matter how often they visit the gym or how dedicated they are to their healthy diet regimen. Men exhibiting love handles, thick neck or enlarged breast tissue have had success with Aqualipo resulting in tight, toned physiques. In today's society, success is often linked to one's healthy appearance. Aqualipo, a naturally based cosmetic surgery, helps men and women look and feel their very best. Aqualipo is today's answer to yesterday's plastic and reconstructive surgical procedures.
People considering breast augmentation, reduction, liposuction, hand rejuvenation, chin and neck sculpting or general contouring are encouraged to check out before and after photos on the NuBody Concepts website. With Dr. Emerson's expertise consumers can make an informed decisions for what's right for them.
NuBody Concepts has two locations. One plastic surgery center is located in Memphis Tennessee and the other in Brentwood, Tennessee. For more information on Dr. Emerson, the Aqualipo procedure and before and after photos call 615-866-2233 or visit nubodyconcepts.com.