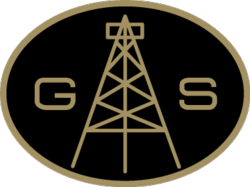 Mid-level and international professionals will be key to oil and gas projects in 2013.
Houston, Texas (PRWEB) February 21, 2013
G.A.S.' Sales Department was pleased to see job orders increase in the 4th quarter of 2012. Overall, there was a greater number of direct hire positions than contract opportunities, which is indicative of the industry's comfort level regarding future long-term projects. Contract hiring continued throughout the quarter mainly as "back-fill" to current, on-going projects.
While hiring in the 1st Quarter typically picks up steam mid-way through, G.A.S. experienced high job activity early with direct hires maintaining dominance over contract positions. Globally, G.A.S. continues to expand. Clients continue to take advantage of the company's knowledge of global Visa processes incorporating valuable, international professionals into their workforce.
The oil and gas industry expects 2013 to be a great year, and with many of the industry's current projects entering the EPC phase an upsurge in contract hires is anticipated. Mid-level talent will be essential to projects moving forward. In order to meet employment needs, G.A.S. expects more companies taking advantage of international talent pools.
Are you looking for oil and gas manpower? Contact G.A.S. Unlimited at 281.295.5600 and ask to speak with a Client Relations Manager.
If you are interested in learning about other opportunities visit http://www.gasunlim.com or send your resume to jobs[at]gasunlim[dot]com.
Located minutes from downtown Houston, "The Energy Capital of the World," G.A.S. Unlimited, Inc. is a staffing specialist to the Oil and Gas Industry. G.A.S. Unlimited, Inc. was established in 1970 as an Oil and Gas staffing firm serving companies along the Texas Gulf Coast. Since inception, it has grown into a global project consulting and employment services specialist assisting the top energy companies and professionals around the world.