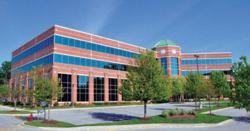 Linthicum, MD (PRWEB) February 22, 2013
Exceptional Software was at its previous headquarters in Linthicum, MD for over 10 years but continued success caused us to outgrow our office! It became apparent that it was time to move to a bigger & better location. The new Headquarters is also located in Linthicum and a ribbon cutting event is set to take place the last week in February to celebrate this exciting relocation.
With the new space, comes new opportunity. Designed with the latest technology, secure meeting rooms, multimedia conference rooms, proposal production center, and much more. Making the move will help to better serve our customers, partners, and employees to build a brighter future.
Come see the new location!
1304 Concourse Drive
Suite 420
Linthicum, MD 21090
Contact info:
Exceptional Software Strategies has a wide range of solutions, services, products, and contract vehicles. Everything you need to achieve your IT goals. Exceptional Software takes a comprehensive approach to problem solving, and make customer service a priority.