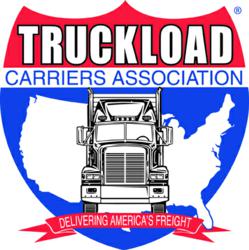 This new program gives clarity and transparency on how the fleet manager's day-to-day actions translate to the company's direct bottom line.
Alexandria, Virginia (PRWEB) February 01, 2013
Through its Truckload Academy (TLA), the Truckload Carriers Association (TCA) recently launched The Highly Effective Fleet Manager, an online certificate program that focuses on business, leadership, communication, and coaching skills for fleet and driver managers. Andrew Winkler, director of operations for Grand Island Express, Inc., Grand Island, Nebraska, is the first person to complete it.
"The program did a great job of getting our team refocused on the core functions of trucking operations that drive business results," said Winkler. "Operations is so fast-paced and hectic that it's easy to lose sight of bottom line results when we're just covering freight and trying to survive the day or the week. This program gave clarity and transparency on how the fleet manager's day-to-day actions translate to the company's direct bottom line."
The Highly Effective Fleet Manager is divided into seven modules that cover a wide variety of topics, including the role of the fleet manager as a business leader and tactics for ensuring top performance from drivers. Winkler said that he found the material to be easily understood, adaptable to almost any fleet or operation, and reasonably priced. Now that he has received his certificate, Winkler plans to send his entire operations team through the program.
"We will first put our three fleet managers through the course, and then follow up with key account managers and planners," he said. "It is always our goal to be considered a Best Fleet to Drive For, so we understand that education and training need to happen at both ends of the spectrum."
TCA's president, Chris Burruss, said that initial response to The Highly Effective Fleet Manager has been excellent. Several companies either have begun enrollment or are currently reviewing the program's content.
"Launching this offering was a milestone for Truckload Academy," said Burruss. "We're so pleased that Mr. Winkler had a great experience and feels that our program is a vital part of his professional development. His enthusiasm for the program — especially his willingness to have his team complete it — bodes well for the future of TLA and the professionals we serve."
The Highly Effective Fleet Manager can be purchased from the TLA Live Learning Center at http://www.truckload.org/LLC. Although anyone can buy the program for $599, TCA members pay only $459 (that's a discount of $140). Once purchased, the program can be accessed 24/7 for up to a year via Internet connection. Modules are fully interactive, with links participants can click on for further information or clarification and quizzes to help measure comprehension. When finished with the program, fleet managers must pass the online final exam and then will receive a certificate of completion that is suitable for framing.
# # #
TCA is the only national trade association whose collective sole focus is the truckload segment of the motor carrier industry. The association represents dry van, refrigerated, flatbed, and intermodal container carriers operating in the 48 contiguous states, as well as Alaska, Mexico, and Canada. Representing operators of more than 200,000 trucks, which collectively produce annual revenue of more than $20 billion, TCA is an organization tailored to specific truckload carrier needs.