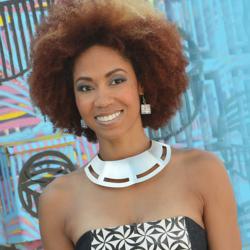 Miami, FL (PRWEB) February 04, 2013
WPBT2 has been awarded a $ 150,000 challenge grant over two years from Newman's Own Foundation, the independent foundation created by the late actor and philanthropist, Paul Newman. The award to WPBT2 reflects the ongoing commitment of Newman's Own Foundation to support open dialogue and promote civic engagement.
WPBT2 will use the grant in support of locally produced arts programs. WPBT2's newest production Art Loft premieres on February 5, 2013. The weekly 30-minute art program will showcase local and national artists, openings, installations, performances, and art organizations that are positioning South Florida as an emerging leader in the world of art.
"With most media outlets cutting back on arts coverage at a time when this region is actually beginning to define itself as an international leader in the arts, it seemed like the right time to shine a light on our local community," says Neal Hecker, Chief Content Officer for WPBT2. "Art Loft will draw on the wide variety of local producers to help develop and produce content that will provide viewers a lens on this thriving and exciting arts scene." Art Loft is a collaboration between WPBT2, local artists, producers and other PBS stations around the county.
"Paul Newman believed that the independent voice played a critical role in making our world a better place," said Robert Forrester, President of Newman's Own Foundation. "He was a strong supporter of public broadcasting, and we are proud to maintain that support through our funding of WPBT2."
Paul Newman established the Foundation in 2005, as a means of continuing his pledge to donate to charity all net profits and royalties from the sale of products from Newman's Own, Inc. Since the food company's founding in 1982, Newman and Newman's Own Foundation have donated more than $370 million to thousands of charities worldwide.
###
About WPBT2
South Florida's premier public broadcaster, WPBT2, is a community-licensed, not-for-profit media enterprise serving communities from the Treasure Coast to the Florida Keys. WPBT2 provides high quality content from PBS, independent acquisitions and its own original productions. WPBT2's digital media platform, offers: 2HD, a 24-hour high definition channel; Digital 2.2, a mix of Science & Nature Channel, The Florida Channel and Create; Digital 2.3, V-me, a 24-hour national Spanish-language network; and http://www.wpbt2.org, the WPBT2 website including, Impromp2 (a community blog), the WPBT2 Video Player and uVu, a video sharing website.