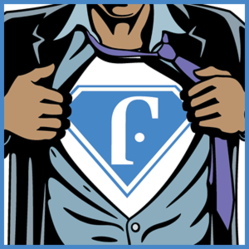 First and foremost, FalafelCon is a technical event. We want to teach people how to create with code.
Capitola, Calif. (PRWEB) February 04, 2013
Falafel Software's new annual training conference, FalafelCon, will take place at Microsoft's Silicon Valley Campus on June 10 and 11th, offering software developers four co-located events and 40 technical sessions to choose from.
FalafelCon's four co-located events include Web and Mobile specific events that explore cutting edge software development techniques with Microsoft development tools. Advanced development topics include Azure tips and tricks, cross platform mobile development, NFC with Windows Phone, Windows 8 sensor integration and many more.
Situated in Silicon Valley, FalafelCon has the potential to attract Microsoft's most die-hard developers and has already lured some of the industry's most respected and well-known speakers. Scott Hanselman, the Principal Community Architect for Web Platform and Tools at Microsoft and one of the .NET industry's top speakers will deliver a keynote describing the future of the ASP.NET.
Prominent community speakers will also deliver keynotes at FalafelCon. Microsoft Regional Director Tim Huckaby, CEO of Actus Interactive Software and Founder of InterKnowlogy will deliver his world famous keynote on the Natural User Interface.
In addition to the two Microsoft oriented events, FalafelCon will feature two product specific events available to all attendees; one event dedicated to Telerik's Sitefinity CMS and one to SmartBear's automated testing tool, TestComplete. At each event, attendees will hear in-depth technical sessions presented by community leaders and product insiders. Notable speakers include TestComplete's Nick Olivo and Sitefinity's Gabe Sumner, who will both have an opportunity to show developers what they really want to see: the tech.
Falafel Software CEO, Lino Tadros, will join Mr. Olivo and Mr. Sumner as a speaker at each of the product related events. Mr. Tadros is the primary software trainer for both products and is excited for an opportunity to share his deep technical knowledge on each topic.
"First and foremost, FalafelCon is a technical event," said Tadros. "We want to teach people how to create with code."
It's not just the technical aspect that has Mr. Tadros excited.
"It has always been a dream of mine to bring together the great friends I have made speaking at events around the world and offer one stellar technical event. Everyone is excited, but I am most excited for the attendees because there are some big surprises coming. Stay tuned."
FalafelCon takes place June 10th and 11th at Microsoft's Silicon Valley Campus in Mountain View, California. Early bird registration is $399 and ends on March 31st. Registration includes access to all 4 events.