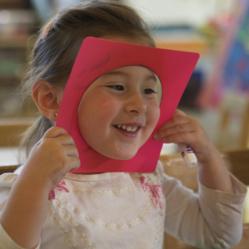 The annual report tells the story of several families' success in overcoming adversity, highlighting just how important child care and early education is to all families
-Patti Oblath, Executive Director
Santa Monica, CA (PRWEB) February 11, 2013
Philanthropist, health executive, and marketing expert David Shaw has joined the board of directors at Santa Monica nonprofit agency Connections For Children. As a volunteer, Shaw led a team of pro bono professionals who together conceptualized and produced Connections For Children's 2012 annual report.
Shaw, an entrepreneur, is CEO and founder of Quantum Health, a company that formulates and markets natural over the counter health products. He engages with the local community through a history of volunteer efforts. "After spending six months heading up the volunteer project to create the latest annual report for Connections for Children, I developed a deep understanding of the importance of their mission and a strong admiration for their accomplishments," said Shaw. "When I was asked to join the board, it was a big yes! I look forward to contributing what I can so that children, parents and early childhood educators will continue to receive the empowering services CFC provides."
Patti Oblath, Executive Director at Connections For Children is pleased that Shaw has become a Board member of the organization. "We were so fortunate to meet him through the Taproot Foundation. With David at the helm, we were able to leverage the highest level of outside talent and resources, and to produce a cost-effective piece of which we are extremely proud. We are delighted that he made an even higher level of community investment by joining our board."
Connection for Children's 2012 annual report, which can be viewed on the organization's website, was released earlier this month. "The annual report tells the story of several families' success in overcoming adversity, highlighting just how important child care and early education is to all families," said Oblath. The comprehensive report details the non-profit's mission, services, programs, and strategies.
In 2012, Connections For Children provided child care referrals and financial aid to 4,128 families in the Westside and South Bay areas of Southern California. The agency also assisted 772 child care providers with training programs and resources and connected 2,644 children to quality child care. Through Connections For Children's subsidy programs, 1,435 children benefited from financial aid. "After four years of continued cuts to child care in California, we would like to stress that we are continuing to fund financial assistance for child care, and we are pleased to still be able to serve 1500 children in the child care system," Oblath said.
Since 1974, Connections For Children has provided referral services to families and professional development to childcare providers, helping over 4,000 Westside and South Bay families on average each year. The agency's goal is to prepare children for success through high quality childcare and early education. To learn more about Connections For Children visit connectionsforchildren.org.