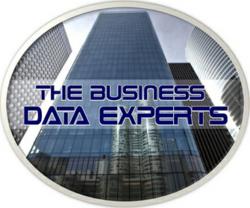 Rockaway, NJ (PRWEB) February 05, 2013
The NAICS Association provides the most popular private NAICS & SIC resource on the web.
Since its purchase by Mitch Feldman in 2003, The NAICS Association website has increased in popularity, 10 fold.
The business data experts at the NAICS Association are dedicated to providing the highest standards of customer service to those industries who rely on having the most accurate and up to date business information available to them.
Alongside their dedication to providing the best free NAICS & SIC Resource tools available, the NAICS Association provides valuable services to the banking & marketing industries.
Sizing up a customer base:
The NAICS Association is a leader in business data appends. Current customer databases can be enhanced with NAICS & SIC codes to determine the industries with which a business most resonates.
NAICS & SIC Codes can be used to create highly custom targeted business lists.
Many businesses suffer from inconsistent record keeping and incomplete client records. NAICS Association can append full marketing, telemarketing, and prospecting records to a current customer database.
BSA/USAPA & Patriot Act compliance:
The Patriot Act stipulates that bankers must know and identify any high risk industry businesses to whom they lend. For this, it is essential to have current and accurate NAICS numbers for clients:
"BSA/USAPA risk assessment guidelines require financial institutions to be able to identify 'High-Risk' and 'Cash-Intensive' business customers. Absent specific information about the types of business in your bank's customer files, this can be exceedingly difficult to do. NAICS coding of account relationships offers an effective means of analyzing and risk assessing customer portfolios." Ken Proctor - Cornerstone Advisers, Inc.
NAICS Association specializes in providing NAICS & SIC Data Appends to the banking industry, making Patriot Act & BSA compliance as easy as calling the NAICS Association and sending a file.
Duplicate a business's best customers:
The NAICS Association's business data can be utilized to determine which data points best describe an ideal client base, creating the unique opportunity to create a custom targeted business list that duplicates ideal customers.
The staff at NAICS Association can build a targeted business list to specifications, and aid in determining the best targeting options for specific marketing goals.
Standard record layouts for targeted lists include marketing, enhanced marketing, telemarketing, and prospecting records, with many additional data elements available.