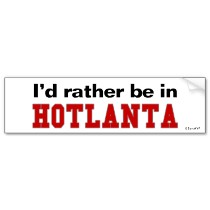 Russellville, KY (PRWEB) February 05, 2013
Based on 2,000 customers over the past few years, U Star Novels.com has compiled a huge amount of data from around the United States. The company offers customized romance and erotic novels to people around the world. Customers are able to enter all sorts of personal data -- pet names for one another, favorite perfumes, celebrity crushes and more. http://www.ustarnovels.com allows customers to personalize their own erotic and romantic novels and share them with loved ones.
With Valentine's Day coming up fast, U Star decided to put the data to good use. Here's a ranking of the Sexiest Cities in America (includes the Top 10). Simple Methodology: Based on 2,000 customers (in the United States), we looked at the Number of Erotic Books Ordered By City and then divided by Population to get a Sexiest City Per Capita Ranking:
1. Atlanta
2. Seattle
3. Las Vegas
4. San Diego
5. Dallas
6. Chicago
7. Houston
8. Brooklyn
9. New York
10. Los Angeles
Looks like the Biggest Romantics are located in Atlanta, with 3 times the amount of erotic books being purchased per capita than Chicago, Dallas, Houston and San Diego. Earning the nickname 'Hotlanta', Atlanta ranks 6:1 over New York and Los Angeles (per capita).
HIGHER POPULATION = HIGHER RANKING? NOT AT ALL
The cities with the highest population ranked the lowest on the list -- New York City and Los Angeles were nearly tied at the bottom. Houston, with a very large population, ranked below San Diego, Seattle and Las Vegas.
COLD WEATHER = ROMANCE? NOT REALLY
Los Angeles ranked much lower than Chicago and Brooklyn, while cooler cities like Seattle ranked higher by more than 2:1 over Chicago. At the same time, the Top 4 frontrunners include Atlanta, Seattle, Las Vegas and San Diego. More cold doesn't mean more erotic novel readers per capita.
REGION = ROMANCE? SORT OF
4 out of the Top 5 Cities are located in the West; only 2 of the Top 10 are in the East (all in the bottom 3 spots).
SUMMARY

Smaller cities have more erotic novel readers (per capita).
Colder cities don't produce more erotic novel readers (per capita).
The West produces more erotic novel readers than the East (per capita).
About UStarNovels.com
UStarNovels.com is a leading publisher of personalized romance and erotic novels. Consumers are able to fill out an online form, with lots of personal details like favorite lingerie, perfume, food, pet names for one another, and more. These details are then inserted into a variety of romance and erotic novels for a fun, personalized gift. Go to http://www.ustarnovels.com for more information.
Novels are printed in the US and are available for V-Day up until 11th February. The company also has ebook versions available as well which are delivered within 24 hours.
# # #