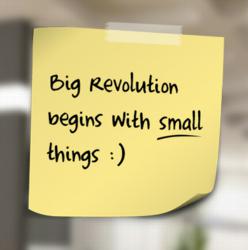 "Any small businesses just starting off with email marketing will find this attractive. Startups for sure could take advantage of this as could many smaller non-profits," says Chris Donald, email marketing expert and CEO/strategist at Inbox Group
New York, U.S. (PRWEB) February 04, 2013
The initative of offering free email marketing was born in order to kickstart new businesses. Epic Free account is focused on and will be especially useful for startups, small and medium companies, business incubators, accelerators, individual bloggers, group buying sites, companies developing apps and others. For more information about Epic Free, please visit http://www.mailigen.com/solutions/free-mailing.
"Any small businesses just starting off with email marketing will find this attractive. Startups for sure could take advantage of this as could many smaller non-profits and charities. As well collecting double opt-in database from the very beginning can help by having a cleaner list, less bad email addresses, wrong addresses and less spam complaints early on," says Chris Donald, email marketing expert and CEO/strategist at Inbox Group.
With Epic Free account, marketers are able to send and track email marketing campaigns to contact lists that are built using Mailigen sign-up forms. All the standard email marketing features are available for databases up to 5,000 contacts for free forever. The new product offering such a large number of free subscribers is the one of its kind in the world's marketing arena. Several world known business incubators are supporting this cause and are offering Mailigen's free email marketing account in the bundle of startup tool-kit.
Janis Rose, CEO of Mailigen states, "A new business is born every 5 seconds in U.S. according to the Startup Ecosytem Report 2012* by Startup Genome. 45% of them last only 6 months before closing their doors. And only 1 in 12 businesses succeed and stay in the market. 20% of startups fail because of improperly organized or lack of marketing activities. We are here to offer free email marketing to them. Big revolution starts with small things. As there is not much time passed since Mailigen also was a startup, we know how important it is to build personal relationships with every first client."
About Mailigen
Mailigen is a web-based, easy to use and cost effective email marketing software for any size business, organization and individual. Recently, Mailigen has started educational work all around the world to support new businesses in their first email marketing performance. From a small European-based startup, Mailigen has developed into one of the world's leading email service providers with target audience in U.S., Europe and Asia. For more information, please see http://www.mailigen.com.