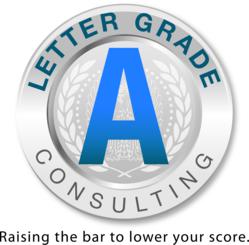 We strongly believe that in order to maintain an "A", food safety and sanitation must be part of a restaurant's daily culture, which requires consistency, training and assistance from professionals as part of an ongoing effort
New York, New York (PRWEB) February 05, 2013
When the NYC Health Department began requiring restaurants to post letter grades summarizing their inspection scores in July 2010, it was unclear what the financial impact would be on the restaurant's bottom line. Within the first 18 months, the impact was evident, not only did NYC restaurants maintaining an "A" grade increase sales by $800 million, consumer awareness rose to such a degree, that 88% of surveyed New Yorkers, stated that they consider the grades when making their dining decisions.
With increased sales and customers considering the grades when dining, the financial impact has been felt at both ends of the spectrum for the restaurants. Recently, Zagat reported that only 1% of the New Yorkers surveyed would dine in a restaurant with a "C" Grade and the city reports that 76% of New Yorkers feel more confident when they see an "A" grade displayed.
"A customer's perception of a restaurant and its cleanliness starts before they even step foot inside thanks to the prominent grade in the window. The perception is that the letter "A" is synonymous with sanitary, anything else is not." said Rada Tarnovsky, President of Letter Grade Consulting "Anything other than an "A" in the window for even a day will result in loss of business" adds Tarnovsky. Due to the Letter Grading, preparing for an inspection and maintaining the "A" grade has become the new focus for NYC restaurants.
Letter Grade Consulting, backed by national food service distributor, Maines Paper & Food Service Inc., was created to assist restaurants with this new focus. "We are not a bandage approach" said Tarnovsky, "we strongly believe that in order to maintain an "A", food safety and sanitation must be part of a restaurant's daily culture, which requires consistency, training and assistance from professionals as part of an ongoing effort".
Letter Grade Consulting provides restaurants with an all encompassing service approach through mock health inspections, compliance audits, food safety education and assistance with the permit process and tribunal representation. The goal is to provide restaurant owners with everything they would need to operate their establishment at the highest level, without forfeiting valuable time to run their business
The group has hired former NYC Health Inspectors to conduct surprise mock health inspections that mirror real inspections. Upon completion of the inspection, owners receive a detailed report outlining any violations, along with recommendations and strategies "We want our clients to be prepared for the often unnerving inspection process – they have too much on the line to risk a poor inspection".
NYC requires one employee that is always present, to be certified in food safety, restaurant owners usually choose a manager or chef, however there is no such requirement for other employees. "All restaurant employees, regardless of position or aptitude, play a part in the restaurant's grade and therefore need to learn and understand the fundamentals of food safety" said Tarnovsky. Letter Grade Consulting has partnered with the nationally known web-based food safety training program, Keeping It Kleen (KIK). The Keeping It Kleen system is a perfect solution to compliment mandatory training, intended to quickly and cost effectively train the revolving door of hourly employees on the basics of food safety.
If a restaurant does have violations, defending them can often be an overwhelming and time consuming process. Tarnovsky notes that "Our law firm, Letter Grade Legal Counsel provides restaurant owners with possible defense strategies, assists them in preparation of relevant documents and appears at the scheduled hearings. The goal is to take the pressure off of them so they can focus running their business."
The Letter Grade Consulting team will be exhibiting at the International Restaurant & Foodservice Show of New York, March 3-5 at the Javits Center. For more information or to contact Letter Grade Consulting,visit http://www.lettergradeconsulting.com