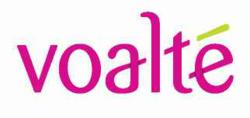 Caregivers deserve the best communications tools in order to perform their duties at an efficient and effective level to produce better patient outcomes
Sarasota, Fla. (PRWEB) February 04, 2013
Voalte, the leader in clinical communications technology, will be at the American Nurses Association Nursing Quality Conference Feb. 6-8, 2013 in Atlanta, showcasing how personal clinical communications technology can improve the quality of bedside care.
Underscoring the theme that "clinical communications should be personal," Voalte will share how nurses and clinicians can take a more active role in improving point of care communications. Voalte will be giving visitors a demonstration of its innovative Voalte One platform, which enables nurses and clinicians to connect instantly with each other, allowing them to communicate faster and be more responsive to patient needs.
"Effective communication at the point of care is something that affects the work lives of every nurse and clinician," said Voalte Chief Nursing Officer Terry Anderson. "Caregivers deserve the best communications tools in order to perform their duties at an efficient and effective level to produce better patient outcomes."
Voalte, along with American Nurse Today, the official journal of the American Nurses Association, will also conduct a clinical communications survey at the conference. The survey examines the current communications challenges faced by bedside clinicians. Survey results will be used to create a clinical communications roadmap for nursing leaders across the country. Participants who take the survey at the ANA Nursing Quality Conference will be entered to win an iPad mini, courtesy of Voalte.
"We hope to engage and empower the nurses at the ANA Nursing Quality Conference through this clinical communications survey," said Trey Lauderdale, V.P. of Innovation at Voalte. "The results from this survey will capture the voices at the bedside and be a catalyst for improved clinical communications."
The ANA Nursing Quality Conference is an annual meeting where nursing professionals share best practices to improve patient outcomes, nursing work environment and the quality of nursing care. Now in its seventh year, this year's conference is focusing on sustaining a culture of safety and improving quality care. The integration of new technologies to support quality care is a core objective of this year's conference.
Voalte will be exhibiting at the ANA Nursing Quality Conference at booth 215. Participants may also take the clinical communications survey online at https://www.surveymonkey.com/s/ClinicalCommunicationsSurvey.
About Voalte
Voalte is the only company to provide a fully integrated and dependable clinical communications system that health care professionals want, enjoy and effectively use. Voalte products are designed to be intuitive, high value, mission critical applications running on the latest generation of touch-based smartphones. For more information, visit http://www.Voalte.com or call 941.312.2830.