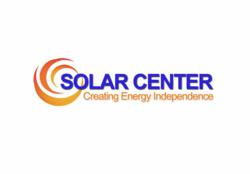 Harnessing the power of the sun can help lower your electric bill.
Woodland Hills, CA (PRWEB) February 01, 2013
The Solar Center of Woodland Hills is leading the way to a cleaner, greener, and more environmentally friendly Southern California by announcing new programs that make it easier than ever for homeowners to make the switch to solar. Solar Center's new programs promise to help more homeowners qualify for lucrative government incentives – making solar power available to more homeowners than ever before.
Solar Center of Woodland Hills' new programs will open the door to the benefits of solar power to thousands of Southern California homeowners - something the thousands of Californians who have already decided to "go solar" know all about.
California receives a copious supply of energy from the sun — a renewable source of power.
Harnessing the power of the sun lowers electricity bills and solar energy puts the power to supply electricity directly in the consumer's hands.
There's never been a better time to "go solar" — tax credits and incentives can help lower out-of-pocket costs and maximize solar investments.
Solar Power can reduce annual operating costs and increase property value.
Real estate appraisers estimate that every $1,000 of annual electric bill savings from a solar energy system increases a home's average resale value by $20,000.
Solar energy improves air quality by generating clean, green electricity free from harmful emissions, and it helps ease demand on the power grid.
Homeowners wishing to save money can contact the Solar Center in Woodland Hills California at (877) 207-6527