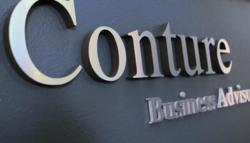 ...Our Brief – 2 Sense was developed to share our insights and support small business
Bellingham, WA (PRWEB) February 05, 2013
To boost small business in the weak economy, Conture Business Advisors, PS announced the launch of "Our Brief - 2 Sense" a monthly on-line newsletter aimed at providing, accounting, IT, and business advice and tips.
Across the country many small business owners may be uncertain of their future because of stiff economic headwinds. "In light of the uncertainty and challenges, Our Brief – 2 Sense was developed to share our insights and support small business", says Sullivan Alexander, Director Management Advisory.
February's edition provides advice for re-energizing small business planning, to improve performance, and help business owners better navigate the road ahead. It encourages owners to think about their issues from a big picture perspective, and then offers solutions to consider. It is also intended to be a short and simplified perspective that keeps important issues top of mind, and focuses on being proactive.
One unique aspect of this newsletter is it offers readers a perspective on why they may want to consider making changes in their business. To read the February 2013 edition of Our Brief – 2 Sense newsletter, visit Conture Publications & PR.
About Conture Business Advisors, PS:
Conture Business Advisors provides accounting, information technology, and consulting advice and services to small and mid-sized businesses. Visit http://www.contureadvisors.com for more information.