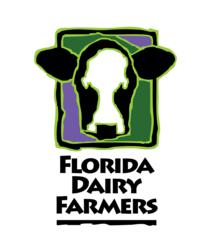 Lactose intolerance is a very individual condition. It's important to understand whether you are sensitive, self-diagnosed or medically diagnosed.
ORLANDO, Fla. (PRWEB) February 05, 2013
While many Americans identify themselves as "lactose intolerant," this condition doesn't require total dairy avoidance. February is National Lactose Intolerance Awareness Month, making it the perfect time to become educated on the truth behind the issue.
Lactose intolerance is a type of food sensitivity, not an allergy or disease. A milk allergy is caused by a reaction to the protein in milk. Lactose intolerance, on the other hand, indicates that the body has a hard time digesting the natural sugar (lactose) in milk. "Lactose intolerance is a very individual condition. It's important to understand whether you are sensitive, self-diagnosed or medically diagnosed. A vast majority of Americans actually fall under the first two categories," says Alyssa Greenstein, RD, LD/N, senior manager of nutrition affairs for Florida Dairy Farmers.
The dairy food group (milk, cheese, and yogurt) is a source of essential nutrients for a healthy diet including calcium, potassium, phosphorus, magnesium, zinc, protein, vitamin A, vitamin D, vitamin B12 and riboflavin. Research shows that people who have trouble digesting lactose can consume dairy foods daily. In fact, the 2010 Dietary Guidelines for Americans identifies strategies for those who are lactose intolerant to help obtain the important nutrients provided by milk and milk products. A few of these lifestyle changes may be all it takes to still enjoy dairy:
Opt for lactose-free products. They are real milk products, just without the lactose. Products like Lactaid taste great and provide the same nutrients as regular dairy foods.
Start small. Have a small amount of milk daily and increase slowly over several days or weeks to tolerance.
Mix with other foods. Add dairy to soups and cereals, blend with fruit or drink milk with meals. Solid foods help slow digestion and allow the body more time to digest lactose.
Eat natural cheeses. When milk is made into cheese, most of the lactose is removed. Top sandwiches or crackers with natural cheeses such as cheddar, Colby, Monterey Jack, mozzarella and Swiss. These cheeses contain less than 0.1 grams of lactose per serving. Shred your favorites onto veggies, pastas and salads.
Grab a spoon. The live and active cultures in yogurt (traditional and Greek) help to digest lactose.
Ask your pharmacist. Look for lactase enzyme pills at your local drugstore. Take them with your first sip or bite of dairy foods, and they can help you digest lactose easily.
For more information about lactose intolerance, visit Florida Dairy Farmers' health and nutrition page or the National Dairy Council's resource database.
# # #
About Florida Dairy Farmers
Florida Dairy Farmers is Florida's milk promotion group, working to educate people on the dairy farming industry and the nutrient-rich foods it provides. FDF represents more than 130 dairy farming families throughout the state. For more information, call 407-647-8899 or visit http://www.floridamilk.com.