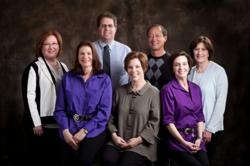 Making the connections between these intermediate and middle school math concepts is challenging. SMARTTraining helped me to help my students.
Scottsdale, AZ (PRWEB) February 13, 2013
Arizona teachers must be preparing our students for the Common Core assessments. SMARTTraining is here to help. SMARTTraining, a local company, is made up of teachers who have been teaching Singapore Math since 2002, and training teachers in the methods used in Singapore since 2005. Common Core standards were created after studying the standards of Singapore. Techniques used in Singapore Math® textbooks have been added to many new American textbook series. Two workshops, "Fractions for Common Core Assessments" and "Singapore Math® Strategies in Middle School" will be presented in order to give teachers the tools they need to create confident, competent math students.
Research shows that the topic in basic math which is misunderstood by most people educated in the United States is fractions. If a person doesn't truly understand fractions, decimals, ratios, and percentages will be a blur. The SMARTTraining Fractions workshop will present the concrete to pictorial to abstract progression used in Singapore to help students gain a deep understanding of fractions concepts.
"Singapore Math® Strategies in Middle School" will be a day of fractions, decimals, ratios, percents and algebra, using bar model drawing and manipulatives to solve challenging word problems. In 2013-2014, all eighth grade students in public schools in Arizona will be taking Algebra. This workshop will give teachers ideas to use immediately to prepare students for that level of abstraction.
Both workshops will be held at the La Quinta Inn & Suites, 8888 E. Shea Boulevard, Scottsdale, AZ 85260.
For more information, or to register for the workshops, visit http://www.singaporemathtraining.com.