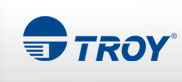 TROY is proud to combine QuickBooks, one of the most recognized names in financial software with our robust product line as an answer to the call for secure printing solutions in the financial services market.
Costa Mesa, CA (PRWEB) February 05, 2013
TROY Group, Inc., a Worldwide leader in Secure On-Demand Printing Solutions, announces TROY Check Print for QuickBooks®, a QuickBooks compatible check printing solution that combines the top-selling small business accounting software with the power of TROY's industry-leading on-demand check printing solutions.
QuickBooks keeps small businesses and accounting practices organized while tracking sales and expenses, saving time and maintaining records during tax season and throughout the year. Affordable and easy to use, TROY Check Print for QuickBooks integrates easily with QuickBooks accounting information and prints checks on blank check stock, eliminating the need for preprinted check stock and associated security risks. When combined with a TROY MICR printer, TROY MICR toner and TROY plain check stock, offices can use TROY Check Print for QuickBooks during the year for internal and customer accounts payables as well as payroll applications. The solution supports unlimited companies in one program license, making it a perfect fit for financial professionals that support multiple customers.
TROY MICR printers and MICR toner offer industry-leading performance and best-in-class fraud deterrence. Widely used by banks, accounting firms and other companies in the financial sector to prepare on-demand checks, TROY secure printing solutions cut operating costs, streamline workflow, reduce risk of check fraud and improve customer service.
Larry Landtiser, Executive Vice President and General Manager, TROY Group, Inc. said the TROY Check Print for QuickBooks solution is a powerful and valuable tool for small businesses and accounting professionals. "TROY is proud to combine QuickBooks, one of the most recognized names in financial software with our robust product line as an answer to the call for secure printing solutions in the financial services market," he said. "We're firmly committed to fighting check fraud; our solutions offer customers assurance that their professional reputations are protected. This offering simultaneously helps our customers reduce fraud risk, cut costs and increase operating efficiency."
About Troy Group
TROY Group, Inc. ("TROY") is a worldwide leader of secure on-demand printing solutions. TROY solutions manage, secure and simplify end-to-end enterprise printing environments. TROY offers application software, security printing hardware and specialized consumables for securely printing checks, money orders, transcripts, prescriptions and other important documents. TROY solutions are used by small and medium size businesses as well as large enterprises and governmental organizations to manage fraud, operational risk and comply with government regulations related to protecting information privacy. As a Gold Solutions Partner to HP, TROY is the only company in the world authorized by HP to enhance HP printers and consumables for use in secure printing workflows. Only TROY MICR and Security printers and TROY MICR Toner cartridges are tested onsite and certified by HP for quality and reliability. Unlike toner remanufacturing processes that produce rebuilt products, the TROY method modifies existing HP products to HP standards in its ISO-certified facility. TROY and HP offer new low-melt toners and security toners that help reduce energy costs using a reduced fusing temperature. We sell and service our products to major corporations, banks, key government accounts and distributors worldwide. Visit TROY at http://www.troygroup.com
# # #