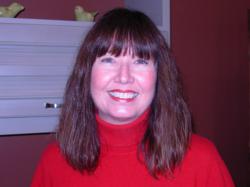 Wilmington, NC (PRWEB) February 07, 2013
Markraft Cabinets, Inc is pleased to announce the promotion of Mary Kurki to the Director of Administration & Marketing effective January 18, 2013.
Mary graduated from Florida State University with a degree in Fashion Merchandising and her career has spanned over 25 years with a concentration in Sales, Training & Development and Human Resources. Having moved to Wilmington, NC from Fort Lauderdale, FL where she was the AVP-Regional Director of Human Resources for AmTrust Bank, Mary came to work for Markraft Cabinets in March 2006 as the Executive Assistant to the Office of the President. Since she has been with Markraft, in addition to her administrative functions, Mary has taken on roles and responsibilities in the areas of sales, customer service and marketing.
In her new position Mary will be the first line of reception for the Executive Management team and will provide leadership and support to the Sales teams and Administrative personnel. Her job functions will include overseeing all phases of the company's sales and marketing strategies, assisting with product development, being a sales team resource for product knowledge and updates, training new employees, and representing Markraft and the Executive team in the community.
"I am so excited about the opportunity to provide support and leadership to the team at Markraft Cabinets. We have a great group of people working here at Markraft and I have learned so much from them over the past 6 years. I appreciate their support and am eager to take on these additional responsibilities and to continue to grow with the Company," says Mary Kurki.
Cee Edwards, President of Markraft said about Mary, "Mary has proven herself with her commitment level and leadership skills that will help make her successful in her new position. I am excited and looking forward to working with Mary in this capacity."
Please join us in congratulating Mary on her accomplishment and new role.