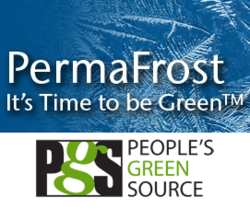 Permafrost liberates refrigerant oil buildup and restores an air conditioning unit to its original factory efficiency rate.
Miami, FL (PRWEB) February 12, 2013
People's Green Source is an energy conservation company that provides its customers with ideas and measures allowing for energy conservation leading to energy bill reduction.
Air conditioners and refrigeration equipment compress a refrigerant for cooling. The compressors all operate with a lubricant, termed refrigerant oil. A.S.H.R.E writes that this oil fouls and migrates into the coil lines. The oil tends to accumulate on the interior walls of the coil and produce a thermal barrier. This barrier causes the equipment to work more often and harder thus expending more energy. We are all searching for reduction in our energy usage.
Permafrost, a green product, with its Nano-Molecular Technology, cures this problem. The coils are cleaned, the thermal barrier is removed and future accumulation is eliminated. The unit has been given new life and longevity. It can again continue to produce energy conservation for the user. An immediate energy bill reduction will be enjoyed.
People's Green Source is a national distributor of PermaFrost. Visit our website at http://www.peoplesgreensource.com for more information on PermaFrost and other exciting energy and resource reducing products. Go green and save green!