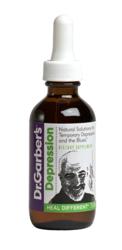 The holiday has ballooned into a huge consumer extravaganza with hardly realized high expectations.
Santa Monica, CA (PRWEB) February 08, 2013
Dr. Stuart H. Garber, D.C., Ph.D. offers advice to the millions who are anxious or depressed over the approach of Valentine's Day. "You are not alone. The reality is that those who find this day to be one of complete happiness and love fulfilled are in the minority."
The celebration of Valentine's Day dates back to the middle ages. According to Wikipedia: "Saint Valentine's Day, commonly known as Valentine's Day, or the Feast of Saint Valentine is observed on February 14 each year. It is celebrated in many countries around the world. After New Year's Day, it is the most celebrated holiday around the world.
St. Valentine's Day began as a liturgical celebration of one or more early Christian saints named Valentinus. The day was first associated with romantic love in the circle of Geoffrey Chaucer in the High Middle Ages. By the 15th century, it had evolved into an occasion in which lovers expressed their love for each other by presenting flowers, offering confectionary, and sending greeting cards (known as "valentines"). Since the 19th century, handwritten valentines have given way to mass-produced greeting cards".
Dr. Garber continues, "The holiday has ballooned into a huge consumer event. The advertisements we are bombarded with can be offensive to those without a significant other, or are unhappily married, in bad relationships, divorced, widowed or lonely people separated from their loved ones."
Wendy Fader, Ph.D., Licensed Psychologist and Certified Sex Therapist, Diplomate of the American Academy of Clinical Sexologists gives us her thoughts about the holiday. "The Valentine's Day holiday is a lovely thought...a special day to focus on love. However, it has been hijacked into a super-sized cauldron of irrational, magnified and unrealized expectations. It is a day bound to haunt the emotionally vulnerable, and put the proverbial icing on the last, lonely cake on the bakery rack. "
Dr. Fader adds, "No one day, no one gesture can, or should, signify the measure of love that one gives, or receives. However, Valentine's Day only highlights the disappointed state of someone's love life. It should be a day, like any other day, to reflect on what is abundant in one's life, what is missing and needed in one's life, and how to go about getting what is lacking and maintaining balance. Valentine's Day supports the notion of having that special Valentine and idealized, romanticized partner to make your self complete and happy. That can only happen from the inside out, within your self. So on this Hallmark holiday, celebrate love in general, and it just may come back to you specifically."
Dr. Garber agrees that love is all around when you look to the positive. "Friends, family, neighbors, children and pets are all worthy of your love every day of the year. But most importantly, learn to love yourself and you will find yourself attracting love from all around."
When you're feeling blue, whether due to the pressure of Valentine's Day expectations, or for any other reason, here are some tools that can help naturally:
Make healthy lifestyle changes: Eat a healthy diet, exercise and get an adequate amount of sleep. Expose yourself to a little sunlight every day. Practice relaxation techniques including yoga and deep breathing. In order to get over depression and stay well, it's essential to learn how to minimize and cope with stress.
When extra support is needed, safe and effective remedies such as Dr. Garber's Natural Solutions for Sleep, Anxiety and Depression will all be helpful.
Dr. Stuart H. Garber, D.C., Ph.D. has been practicing holistic medicine since 1981. He has lectured to medical, dental, chiropractic and acupuncture groups in the United States, Europe, Asia and the Caribbean. In 1997 Dr. Garber became the first person in the United States to receive a Ph.D. degree in homeopathy. He is the developer of Dr. Garber's Natural Solutions line of condition specific biotherapy formulas and practices in Santa Monica, CA where he also conducts research in homeopathic medicine.