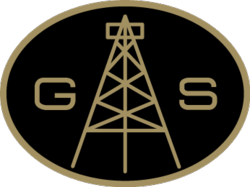 Houston, Texas (PRWEB) February 25, 2013
Located in Bucharest, Romania, G.A.S. Administrative Services functions as the company's Global Resource Center. Dedicated to supporting the global recruiting requirements and needs of clients, the Global Resource Center is focused on finding the right talent with the right skills and experience for jobs throughout the oil and gas industry.
Functioning as a full sourcing center, the Global Resource Center sets G.A.S. apart from the rest of the industry. The Global Resource Center's strategic location affords G.A.S. global operations improved internal and external logistics and communication.
It is the goal of G.A.S. to be readily available whenever a need arises. The company's Global Resource Center allows it to proactively prepare for potential needs within the market while growing its network of resources to address issues as they arise.
If you are interested in working on a global basis with G.A.S., contact the Global Resource Center today!! GRC[at]gasglobal[dot]com.
Located minutes from downtown Houston, "The Energy Capital of the World," G.A.S. Unlimited, Inc. is a staffing specialist to the Oil and Gas Industry. G.A.S. Unlimited, Inc. was established in 1970 as an Oil and Gas staffing firm serving companies along the Texas Gulf Coast. Since inception, it has grown into a global project consulting and employment services specialist assisting the top energy companies and professionals around the world.