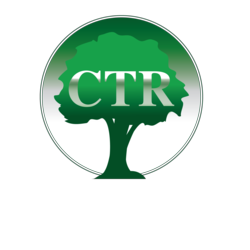 State governments can collect on debts owed in the same fashion as the IRS.
Dallas, TX (PRWEB) February 17, 2013
CTR is eager to announce a new state tax debt relief program that will increase the amount of taxpayers who will receive relief from income tax debt. Individuals who have previously contacted a tax lawyer IRS to help with federal debt should follow similar procedures to receive help with state income tax debt as well.
"We're excited about the new program, which we felt was needed to help out our clients in these hard economic times," a CTR spokesperson said. "These changes are going to allow us to help more people get out of debt with better results."
State governments can collect on debts owed in the same fashion as the IRS. It is very important, for example, for a Dallas taxpayer to contact the Texas government, and not the IRS, to resolve their state tax debt. In the same vein, those owing the IRS cannot find a solution by sending payments or agreement attempts to their state government.
CTR recommends that any taxpayers who have previously tried to settle their state income tax debt and were unsuccessful due to poor handling or an inability to pay hire a taxation attorney to make a new attempt at debt resolution. Under the new program, tax professionals have revised their techniques and approaches to debt relief to include more scenarios. Taxpayers who have had tax related debt before will see a more streamlined process and other changes that will both help with getting relief from the government and expediting any application procedures. There are also new methods for record analysis to better assess an individual's financial situation.
A CTR spokesperson recently spoke on this new program, stating "It's a new day for anyone with a state income tax problem. This is the time for taxpayers to turn over a new leaf and finally get out of the debt that's been held over their heads." The company spokesperson went on to say that taxpayers who have felt there was no way out of their tax debt should not give up, citing the worst action as inaction. There are programs available for many kinds of debt scenarios. Installment Agreements, Offers-In-Compromise and Currently-Non-Collectible status are three options for taxpayers concerned about how to repay their debt to the state.
CTR based this new program on studies of their old methods for debt relief. Those needing state back tax help sometimes owe federal tax debt as well. As an effort to release some of the stress of debt repayment, the company redesigned their state debt relief program to make it easier on the taxpayer. This also makes it easier for CTR employees, as the overall experience is improved by the new procedures.
CTR offers tax debt resolution and tax services for individuals and businesses across the United States. The company uses a three step program to create personalized strategies to help taxpayers settle their IRS debt. The company offers many services, including: state and federal tax debt resolution, IRS audit defense, tax preparation and bookkeeping.