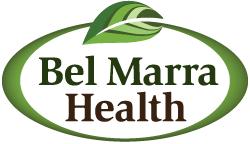 Interestingly, only 71% of the 55 STD/HIV apps provided the basic information on STD's and HIV.
Toronto, ON (PRWEB) February 08, 2013
Bel Marra Health, well known for offering high-quality, specially formulated vitamins and nutritional supplements, is reporting on new research that shows the benefits of smartphone applications on individual health is on the rise.
As Bel Marra Health reports in its article (http://www.belmarrahealth.com/general-health-2/true-health-benefits-of-your-smartphone/) smartphones are now considered as an integral part of daily life. One of the most appealing features of smartphones includes the software applications, or better known for its trendy term, "app". These software programs allow a smartphone user to download specific functions that may be personally beneficial to their daily routine, such as the traffic, weather, and news, to name a few.
According to a recent medical report published in the Journal of Medical Internet Research, for sexually transmitted diseases (STD's) and human immunodeficiency virus (HIV) alone, there are currently 1,937 apps that may be used on smartphones. Based on the enormous number of apps on this specific type of disease, it would thus be interesting to know if these apps for health problems are really beneficial to a smartphone user.
The authors of the medical report thus embarked on an investigation on the features of all these STD/HIV health apps. Each of these apps was downloaded, installed in a smartphone, and assessed in terms of content, applicability of use to patients and readers, and user ratings. The results of the study were then analyzed for their actual health benefits to smartphone users.
As the Bel Marra Health article reads, the results of the study showed that 55 of the 1,937 apps were applicable for inclusion into the analysis; the rest of the STD/HIV-related apps were geared toward industries that manufacture drugs and other medical devices and materials that were related to the said disease.
Interestingly, only 71% of the 55 STD/HIV apps provided the basic information on STD's and HIV; the proponents of the study found this percentage relatively low because they felt that disease information is one of the most important health benefits that an individual should receive from an app, especially when they have been positively diagnosed with that particular condition.
Only 36% of the 55 STD/HIV apps provide information on methods for testing STD's and HIV, as well as enumerated places where one can go for testing. In addition, 29% of the 55 STD/HIV apps provided information of the use of condoms; only 24% of the assessed STD/HIV apps promoted the use and importance of safe sex.
In terms of prevention, 11% (which equates to 6 apps) of the 55 STD/HIV apps discussed ways to prevent these particular infectious diseases. Around 15 of the 55 apps were also observed to be interactive; 9 apps were designed for specific ethnic groups. The number of downloads were within the range of 100 to 500; the user ratings were on average 3.7 out of 5 stars.
This recent medical report thus shows that the most important information regarding a specific disease, such as STDs or AIDS, were not available in most health apps analyzed.
(SOURCE: "J Vis Commun Med.", A review of current clinical photography guidelines in relation to smartphone publishing of medical images, Jan, 2013)
Bel Marra Health, the maker of Immune Strong, offers high-quality vitamins and nutritional supplements in formulations designed to address specific health concerns. All ingredients are backed with scientific evidence. Every product is tested for safety, quality, and purity at every stage of the manufacturing process. Furthermore, Bel Marra Health products are produced only in federally approved facilities, going that extra mile to ensure our health conscious customers are getting top quality products. For more information on Bel Marra Nutritionals visit http://www.belmarrahealth.com or call 1-866-531-0466.