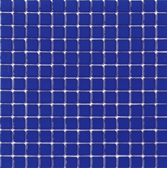 Olathe, Kansas (PRWEB) February 08, 2013
Glasstileselect.com offers now 20% in savings by selling direct to consumers
Buying glass tile directly from the manufacturer with no middle man can represent a significant amount of savings, allowing home and business owners to finish their projects quickly and do more with their budgets.
Glass tile is a staple product that home and business owners both adore. When most people think of glass tile, they think of bathrooms. Often, glass tile is used in bathrooms to turn showers into works of art. However, glass tile can also be used in mosaics, entry ways, archways, and kitchens. There are many different types of glass tiles, including dyed glass tiles and tiles of different thicknesses. All of these tiles represent different costs. When purchased through a traditional tile store, all can be very expensive. This is especially true when the project calls for many of them, as most projects do.
However, when glass tiles are purchased through a company that practices selling direct, they can be rather affordable. Companies that sell direct save consumers money because they do not pay another company to sell their products. When companies do pay others to sell their products, the price of the products increases because the middle men must also be paid. Fortunately, when individuals and companies purchase directly from the manufacturer, they can save a great deal of money.
When individuals and companies purchase glass tiles from a company that sells directly to the consumer, they get the benefit of purchasing tiles that are made from the same quality glass and with the same detailed craftsmanship as tiles purchased from other stores. However, tiles that are purchased from a company that sells direct are simply less expensive.
Purchasing glass tiles from a company that sells direct is the perfect solution for any organization or company that wants to save money. New construction and home/business improvement projects are always pricey. Being able to save money on a single purchase means being able to stretch the budget and do more. Fortunately, selling direct offers that opportunity.
About Glass Tile Select
Glass Tile Select has the biggest collection of Glass Tiles to suit all your needs, all our products are subject to stringent quality checks before being put up for sale.
We offer the best deals in tiles, that is our promise, if you get a better deals anywhere else, just let us know and we will beat it.
For more information, visit our website at http://www.glasstileselect.com or contact us at the following email address: info(at)glasstileselect.com