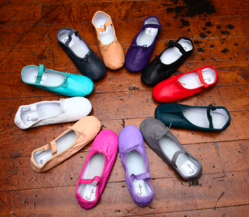 10% off Linge Shoes for Valentines Day
Seattle, WA (PRWEB) February 12, 2013
Linge Shoes has created a ballet flat with the beautiful lines of a traditional ballet slipper in the form of an everyday shoe. Available in 12 bright colors, pick the perfect one for your Valentine's Day gift.
Perfect for any situation:
-for a night out on the town to spice up your favorite little black dress.
-keep a pair at the office to change into after your morning commute.
-throw a pair in your carry-on for comfort on a long flight.
-add a pair to your purse to change into after a long night in heels.
Pick up a pair for the women in your life at http://www.lingeshoes.com and take 10% off for Valentines with coupon code DFRMORK7B98Q. Email contact(at)lingeshoes(dot)com for more information.