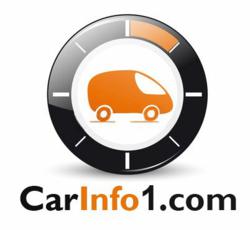 This new service involves building a new database for customers to access.
Memphis, TN (PRWEB) February 08, 2013
CarInfo1.com will move beyond simply providing vehicle history reports and start allowing people to check the backgrounds of mechanics who may be trying to take advantage of them, company officials said yesterday.
"We've always been here to help our customers avoid getting ripped off when they buy a used car," said company spokesman Josh Fraser. "But that's not the only time car owners need protection. We want to help them out when their cars break down."
The company's main business is providing people with vehicle history reports so they can make sure they are not buying a lemon when they shop for a used car. This new service involves building a new database for customers to access.
"Many people don't know the first thing about automotive repair," Fraser said. "This can put them at risk when a car breaks down. A mechanic can tell them anything and charge any price, even if it's not reasonable. We want to put a stop to that."
With the new service, customers will simply have to input the name and address of a mechanic after he or she gives them an estimate, Fraser said. Then, the system will search to see if there are any fraud complaints or criminal records associated with the mechanic.
"If you find out that your mechanic has a history of ripping people off, you can take your car somewhere else and have someone honest fix it for you at a fair price," Fraser said. "You shouldn't have to do a background check to make that possible, but in this day and age you do."
About CarInfo1.com:
CarInfo1.com is a top choice for vehicle history reports and reliable customer service. With a 24/7 live chat and toll free phone number (1-855-395-6395), agents are conveniently available to all clients whenever they are needed. With one of the largest NVMTIS databases in North America, CarInfo1.com can provide used car buyers and sellers with comprehensive vehicle history reports in a speedy manner. Visit CarInfo1.com to search the VIN of a used car today.