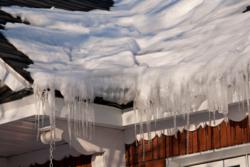 Waco, Texas (PRWEB) February 08, 2013
As Winter Storm Nemo threatens to bury New England in what weather.com is calling a potentially "historic, crippling blizzard," area residents must prepare for the worst.
Those in the path of the storm should not underestimate the potential for power loss, property damage and their effects, as a result of the extreme conditions.
Please consider the following emergency preparation tips from service experts Mr. Electric and Rainbow International:
o Contact a certified electrician to perform a generator consultation.
o Do not use generators inside homes or closed-off areas. Deadly levels of carbon monoxide can quickly build up and can linger for hours, even after the generator has been turned off.
o Try to keep snow from basement stairwells, window wells and walls. When it melts, the snow can lead to water damage and moisture intrusion. After the storm passes, be sure to remove snow in those places.
o Keep your attic well-ventilated to minimize the risk of ice dams forming. A warm attic can melt the snow on the roof, causing water to run down and freeze at the roof's edge. If ice builds up and blocks water from draining, water is forced under the roof covering and into your attic or down the inside walls of your house.
o Store enough non-perishable food and water for two weeks.
o Have an Emergency Storm Kit stocked with a first aid kit, flashlights, batteries and a radio.
o Make sure you have plenty of blankets to bundle up.
For more information about how you can prepare for Winter Storm Nemo, visit http://www.mrelectric.com and http://www.rainbowintl.com.